The Airforce
Since its introduction our Air-force hand dryer has remained to be one of our best sellers within the market place.  Its light weight and modern sleek design complements any washroom decor.
Using patent-applied technology to force air through 11 nozzles at high speed, the Airforce marries a very low power output of just 1.1kW with a great fast dry time.
Airforce features SteriTouch antibacterial surface protection on the cover of the white and black units, and on the air outlets of the chrome version  SteriTouch works by using antimicrobial technology to inhibit the growth of bacteria, mold and fungus and also helps to extend the dryer's service life.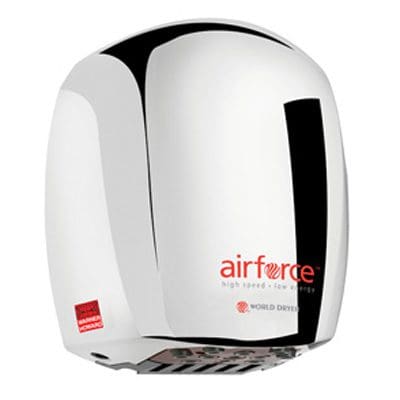 Features
SteriTouch antibacterial protection to help prevent the spread of bacteria, killing 99.99% of germs including MRSA and Ecoli
Very fast dry time
Automatic 'no touch' operation
Lightweight – just 3.2kg
Available in white, polished chrome, brushed chrome & black finishes
Replaceable, washable air filters reduces fluff and debris entering the motor
Low Running Costs
End users have been thrilled at the savings they have made on their running costs by installing Airforce dryers, and contractors love the fact that the purchase price is around half that of other well known low energy dryers.
The Airforce is a perfect solution to the problem of ever-increasing running costs, and is environmentally friendly too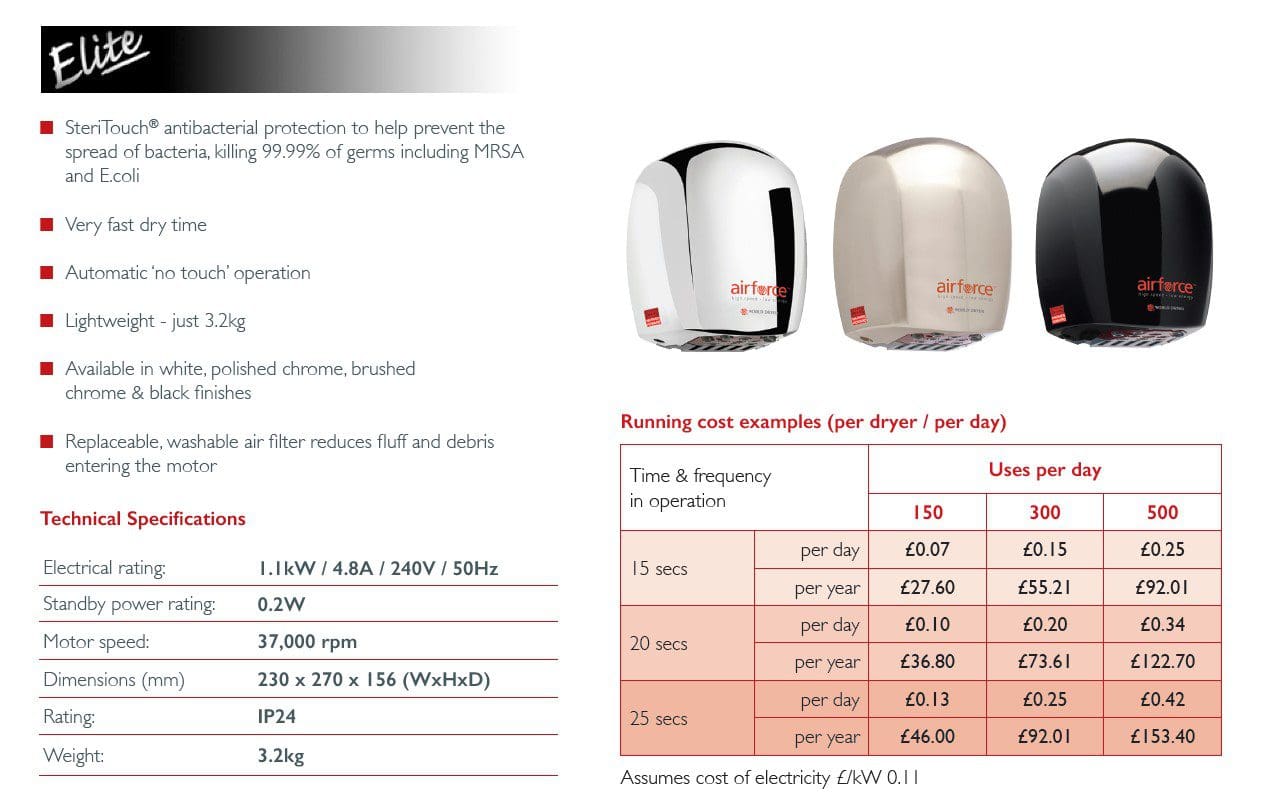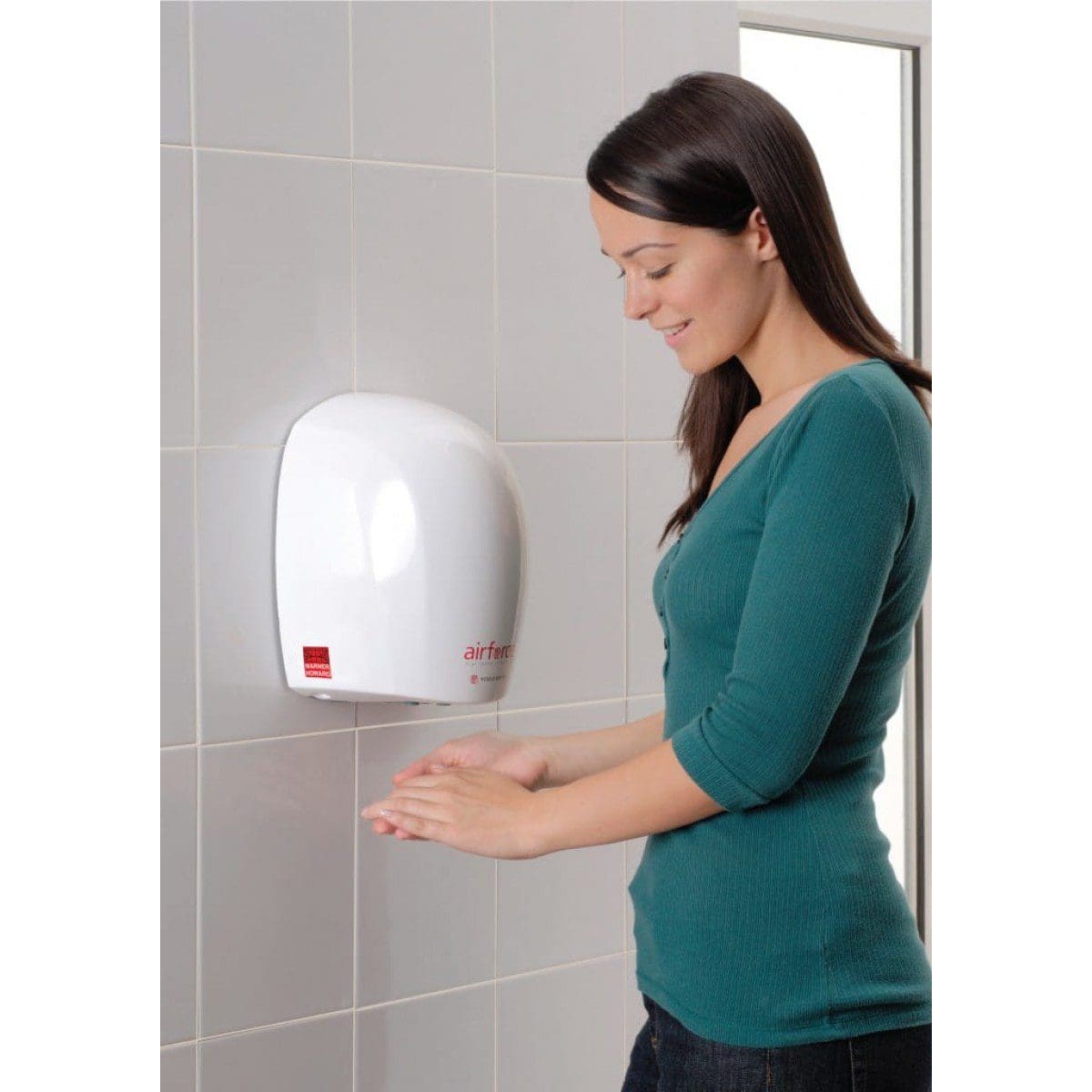 | | |
| --- | --- |
| Electrical Rating | 1.1kW / 4.8A / 240V / 50Hz |
| Standby Power Rating | 0.2W |
| Motor Speed | 37,000 rpm |
| Dimensions (mm) | 230 x 270 x 156 ( W x H x D ) |
| Rating | IP24 |
| Weight | 3.2kg |