Hazardous Waste Disposal
"Hazardous Waste disposal can often be a daunting process but at Elite we make it simple.  Our highly trained disposal team are fully ADR licenced which means we can dispose of all types of clinical waste, from a simple 1st aid room bin to a large hazardous waste collection.
From 16th July 2005, The Hazardous Waste Regulations and The Hazardous Waste (Northern Ireland) Regulations 2005 replaced The Special Waste Regulations in England, Wales and Northern Ireland. The Special Waste (Amendment) Regulations 2004 had previously amended the Special Waste 1996 Regulations in Scotland. Certain clinical, medicinal & dental wastes are affected by the new Regulations. The responsibility for determining if waste is special/hazardous rests with the producer, although Elite can assist & advise what constitutes as hazardous waste.
What is classed as Hazardous Waste?
Soft/Hard Clinical Waste
Sharps
Pharmi-Sharps
Dental
X-Ray
Clinical & healthcare waste consists of waste arising from healthcare activities that could pose a risk to public health or the environment unless properly disposed of.   All clinical waste that is classed as infectious may be hazardous to those that come into contact with it.
While all clinical waste has to be appropriately managed and treated, infectious healthcare waste in particular, can be a complex waste stream to manage. This is particularly so, as compliance requirements for infectious waste are required to cover a wide range of issues, from the segregation, collection, transportation and final treatment of the waste.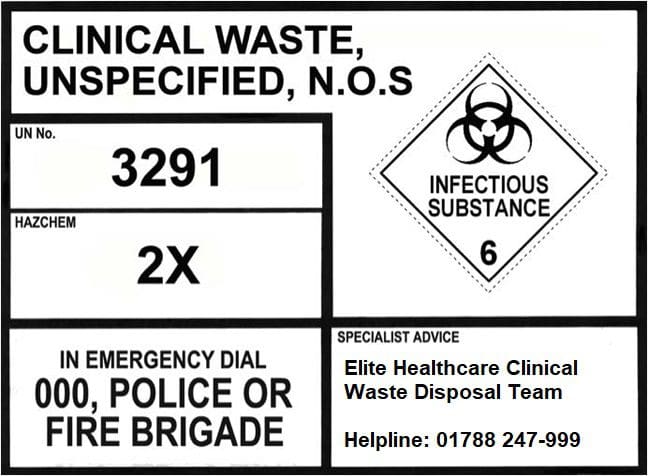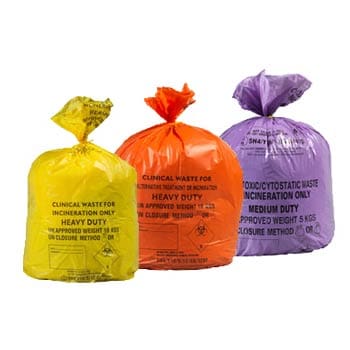 Managing, Transporting & Disposing of Clinical Waste Correctly
Elites expertise in managing waste stream encompasses infectious waste from orange bagged hazardous waste through to yellow bagged offensive waste.  This includes but is not limited to the EWC codes of 18-01-04* and 18-01-03* (hazardous & offensive clinical healthcare waste) and includes all physical forms and packing groups. Eg, bags, sharps containers.
Our experienced waste collection team work directly with each producing site and are on hand to provide advice for appropriate handling, containment, transportation and disposal of your infectious waste in order to provide a compliant, reliable and safe waste collection and also to ensure that all customers meet the 'safe management of healthcare waste' requirements from the Department of Health.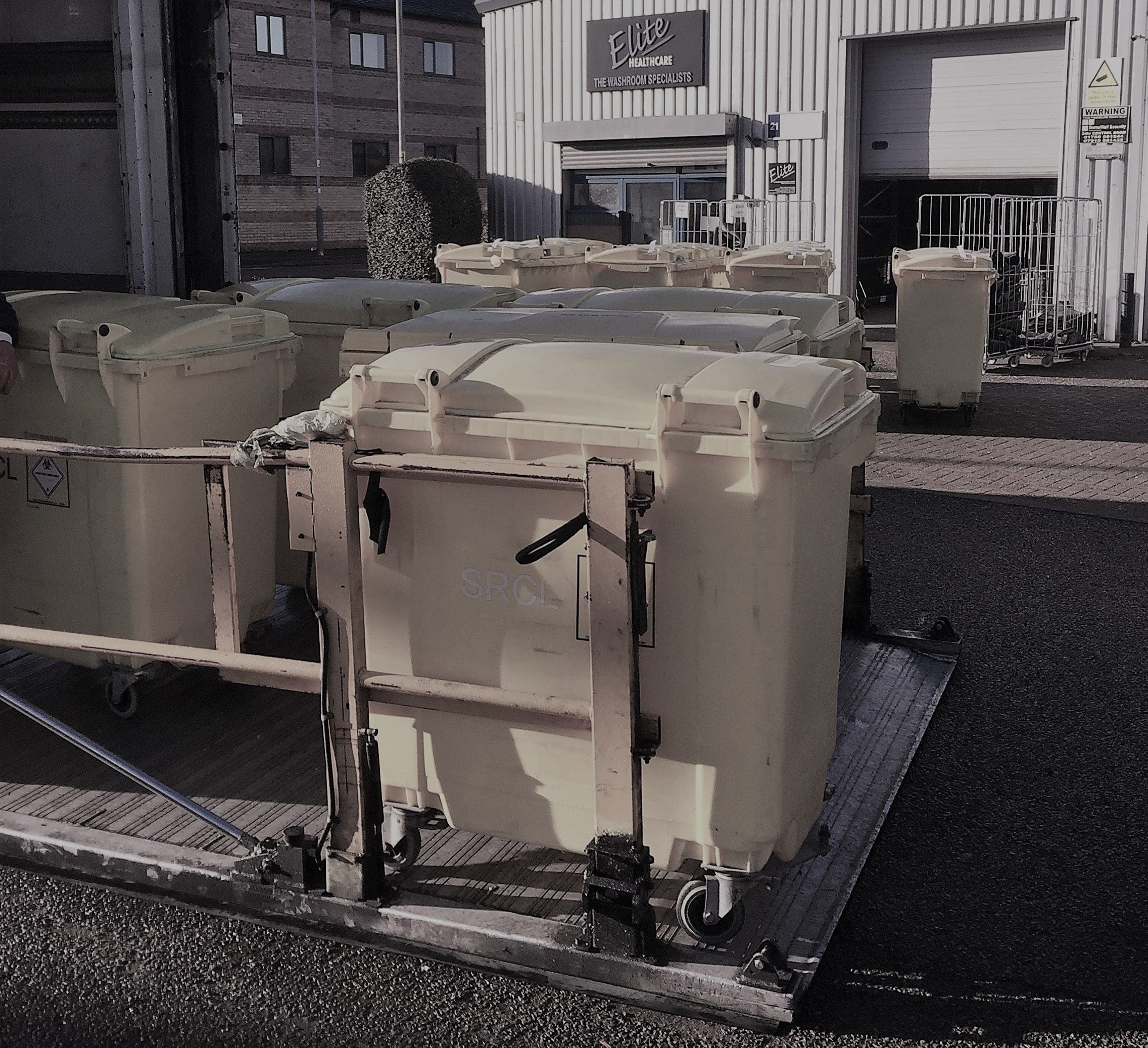 What are the benefits of having Elite Healthcare as your hazardous waste disposal provider?
Key benefits:
Licensed healthcare and clinical waste transfer station
Licensed healthcare and clinical waste Carrier
WAMITAB certified
ADR licensed in the transportation of hazardous goods (class 6.1 & class 6.2)
Safe Contractor accredited
ISO 9001 Quality Management certified
ISO 14001 Environmental Management certified
ISO 18001 Health & Safety Management certified
A Dedicated Customer Emergency Helpline Monitored 24/7