AirMaid Ozone Generator
"Harnessing nature's power, bringing outdoor freshness indoors – The Airmaid cleans and rejuvenates the air we breathe and refreshes the atmosphere"
Elites unique 'AirMaid' ozone generator cleans and rejuvenates the air we breathe, refreshing the atmosphere and bringing outdoor freshness indoors. Installing an ozone generator will reduce bacterial growth on door handles/locks, taps, sinks and surrounding surfaces and also destroy bacteria, viruses and pollen eliminating unpleasant malodours. Elite's ozone air care systems make an ideal odour neutraliser for areas such as catering kitchens, hospitals, care homes, doctor's surgeries, veterinary clinics, washrooms, offices, toilet areas, hotels, reception areas, etc.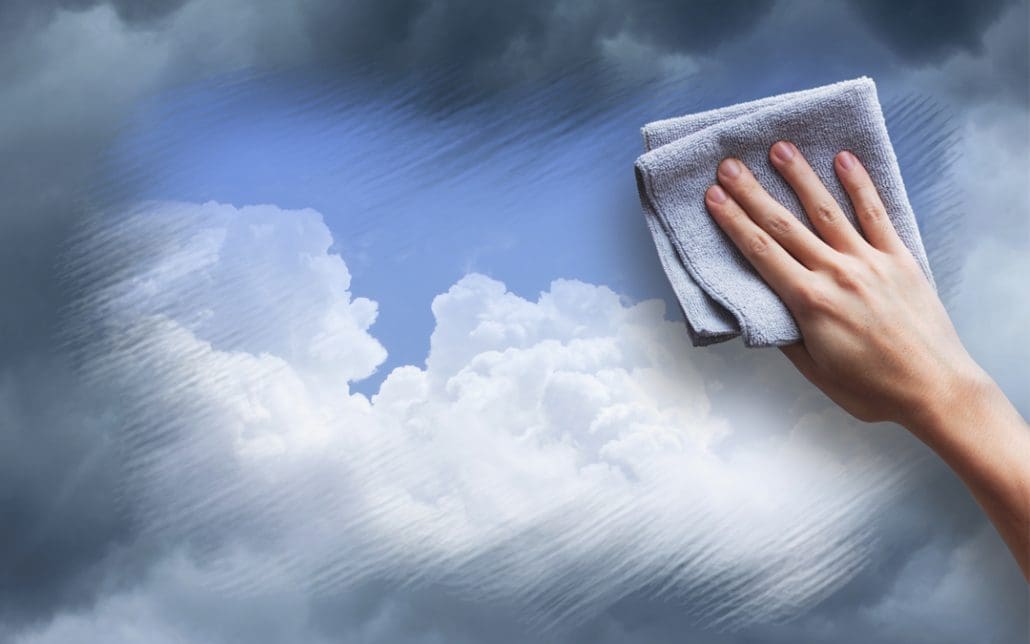 How does the 'AirMaid' ozone generator work? In nature ozone is produced naturally by the action of high energy discharges in lightening acting upon oxygen in the atmosphere. The AirMaid recreates this natural process and the ozone produced destroys harmful micro-organisms with which it comes into contact and breaks down malodour compounds neutralizing the unpleasant smells they produce. Because ozone is a gas it penetrates even the most inaccessible places while leaving no chemical residue; all 'unused' ozone reverts to oxygen within a short time.
Airmaid Features & Benefit
Integral programmable timer with up to 8 "start / stop" times per day
Select the output to suit room size – variable output from 02mg/hr. to 80 mg/hr.
Destroys bacteria
Eliminates unpleasant malodours
Safety "cut off" switch for complete user safety
Suitable for fixed installation or portable applications
Ceramic plate / fan upgrade – long lasting performance
Neutral clean-white ABS casing (compatible with any decor)
Power on LED indicator
LED confirms rate of ozone production
Programmable ozone production – Day only/night only/24 hours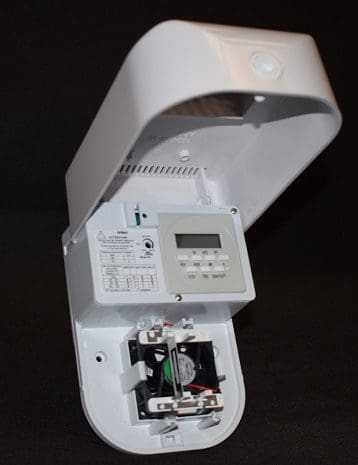 | | |
| --- | --- |
| Dimensions (mm) | 210 H x W 135 x D 85 |
| Case | Flame Retardant White ABS |
| Voltage | 85V-264V 50/60 Hz |
| Power Rating | 12 W |
| Ozone Output | 2-80 mg/hr. (+/- 20%) Four Settings |
| | | | |
| --- | --- | --- | --- |
| Min | Low | Med | High |
| 02 mg / hr | 15 mg / hr | 40 mg / hr | 80 mg / hr |
FAQs
Please find a selection of our Frequently Asked Questions which we hope will help you.
What is Ozone?
Ozone (O3) is a blue coloured gas, which has a distinct odour, and is about one and a half times heavier than air. When under pressure it decomposes readily into molecular oxygen, wiping out unwanted odours and rendering the air clean and fresh before reverting back to oxygen. Ozone is created naturally during a thunderstorm, but it cannot be stored for deodorising and anti-bacterial applications so it must be generated on site.
Where Ozone can be used?
Bad odours and the spread of most diseases and contaminants come from the decomposing activity of bacteria-micro-organisms, which exist everywhere. Therefore any business establishment, where bad smells or maintaining hygiene standards are a constant challenge, will benefit from installing an Ozone Generator.
Is Ozone dangerous?
Ozone is a toxic gas just as bleach is a toxic liquid and Paracetamol is a toxic medication. The Ozone levels produced by Prozone® are micro-doses designed only to kill micro-organisms and therefore give no cause for concern.
How can Ozone help me?
Using Ozone in your environment can stop bacteria from infecting food and surfaces and thus entering the human body. For instance, Ozone kills Staphylococcus Aureus, Listeria, Salmonella and Legionella. In places such as kitchens and food preparation area where bacteria thrive, Ozone will kill all of these bacteria, leaving your environment totally sanitised.
Is there a difference between an Ozone Generator and an ioniser?
An ioniser discharges an electric current and deposits static on surfaces around the unit. An Ozone Generator produces Ozone using the same chemical process – oxidation, but Ozone is effective within the whole of a given area, not just within a couple of feet of the unit. Ozone will also eradicate bacteria from both the air and surfaces; ionisers rely on drawing the air through the unit and can only deal with smells and particles which are airborne.
Will the Ozone we generate fill the hole in the Ozone layer?
The Ozone produced by the Prozone® Ozone generator naturally degrades back to oxygen and becomes inoffensive. It has no effect on the Ozone layer.