Feminine Hygiene & Ladies Sanitary Bins
Sanitary bins: We supply and service feminine hygiene bins / sanitary disposal bins.
"As an employer providing ladies sanitary hygiene disposal bins you will be producing controlled waste and you have a legal Duty of Care with regard to the disposal of such wastes"
Sanitary Waste Disposal
Sanitary Waste Disposal can be a sensitive subject in some places of work. Our sanitary waste disposal bin service takes the worry out of the equation. We offer a regular service including sanitary bins and bags that makes sure sanitary waste is disposed of hygienically and safely. Our bins have an anti-microbial liner to destroy any unwanted odours produced by the waste.
Please read the very important information under Duty of Care, Waste Management Regulations and take just 10 minutes out to complete our Risk Assessment all of which will help you to understand the importance of choosing the right Washroom Services provider or Contact Elite today for some expert advice.
Elite's Ladies Sanitary Bins
The Elite range of sanitary hygiene disposal bins was developed in response to market demand for an aesthetically pleasing, robust and serviceable feminine hygiene unit.
Our sanitary bins are available in 2 sizes, standard 23 litre and compact 15 litre models, Elites range of feminine hygiene bins combine large sanitary waste holding capacity in a sleek, modern and compact design with minimal floor obstruction.
Sanitary Bins Service
All of our feminine hygiene bins are supplied with a choice of sanitary bin service frequency to suit your working environments needs, eg: twice a week, weekly, fortnightly & monthly. As hazardous waste it is important to have a sanitary bin service that offers effective waste disposal, that is discreet and environmentally friendly. Our trained sanitary bin service technicians will carry all necessary tasks without disruption to your day.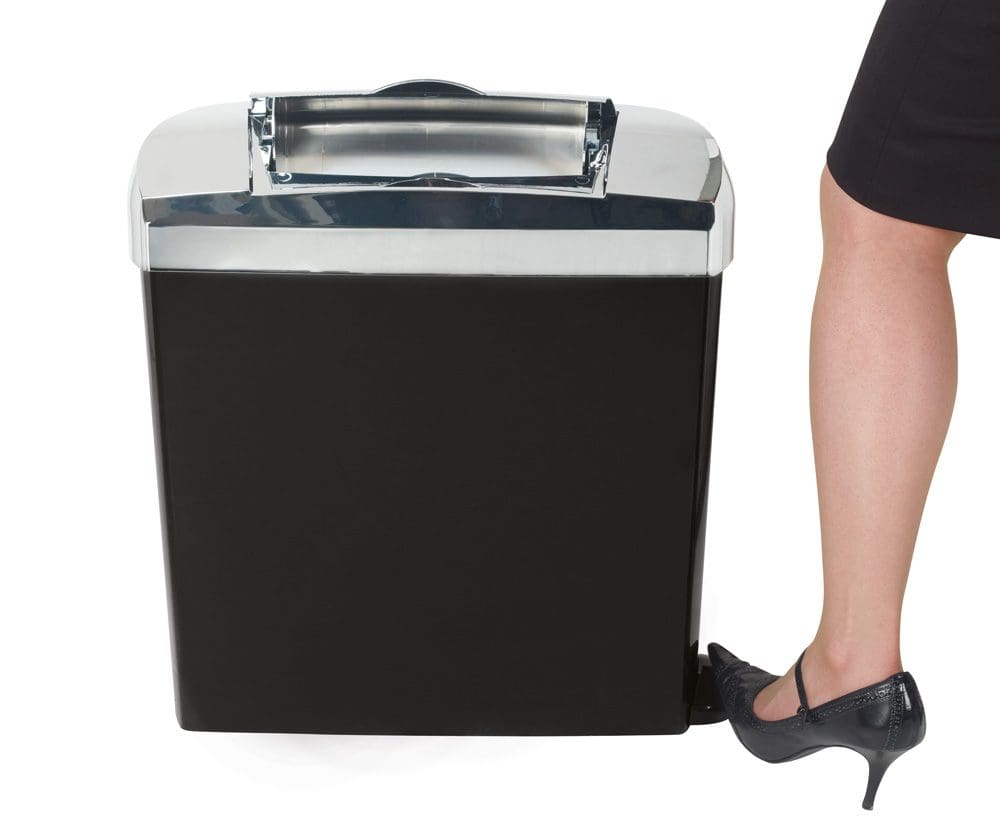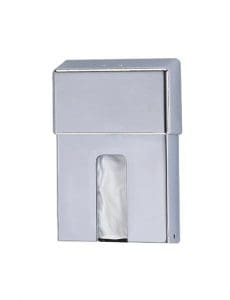 Sanitary Bag Dispenser
These sanitary bag dispensers or modesty bag dispensers are designed to match our sanitary bins. Single sanitary bags are dispensed from our wall mounted dispensers and can be tied and put in the bins provided. Sanitary bag dispensers help to reduce odours and reduce mess. The sanitary bags are eco-friendly and easy to use.
Sanitary Bins SIzes & Specifications
Standard Sized Bins
Compact Sized Bins
Dimensions
(H) 550mm (W) 122mm (D) 460mm
(H) 405mm (W) 122mm (D) 460mm
Colour Options
Clean White
Designer Grey
Designer Black & Satin Silver Lid
Premier Black & Chrome Lid
Clean White
Designer Grey
Designer Black & Satin Silver Lid
Premier Black & Chrome Lid
Operating Methods
Pedal Operated
Sensor Touch Free
Pedal Operated
Sensor Touch Free
Waste Capacity
23 Litres
15 Litres
Service Disposal Frequencies Available
Twice Per Week
Weekly
Fortnightly
Monthly

Bespoke Tailored Services Also Available

Twice Per Week
Weekly
Fortnightly
Monthly

Bespoke Tailored Services Also Available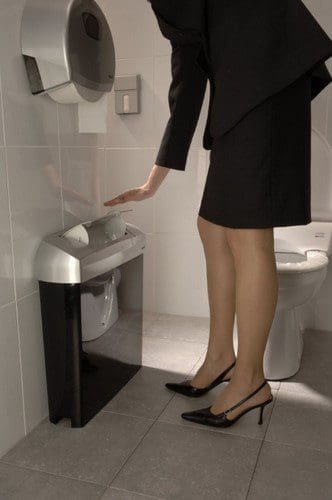 Key Features to Elites Sanitary Hygiene Bins
Available as pedal operated or sensor touch free
Innovative reversible cover for ease of location in cubicle (Can be fitted either side of WC)
Innovatively designed throughout to minimise dirt traps
Anti-microbial liner system destroys any malodours within the bin
Snap in/out easy clean protective flap protects against soiling
Reinforced drawstring "easy closing" bin liners
Option scented germicidal powder sachets can be added for heavily used areas