Elite Skin Safety Centre
In demanding environments hands need particular attention.  The Elite hand care station provides a one-step solution to hand hygiene and care, incorporating all the steps necessary for appropriate hand hygiene in industrial or construction environments.
Each product is easy to apply using the simple touch dispensing mechanism.  The amount dispensed per push is limited, minimizing wastage and enhancing cost-effectiveness.  The dispensers are clearly labeled and placed in the right order for correct use.
In locations where less demanding hand care is required, you may prefer to use our standard soap or
hand sanitizer dispensers.
Elite Reliability & Durability
What you can expect from our "Hand Washing" soap dispenser range:
Straight forward design and use of highly durable material
Non-drip patented pump mechanisms
Angled top of dispensers to prevent cigarette burn damage
Locking system to deter theft and guarantee content integrity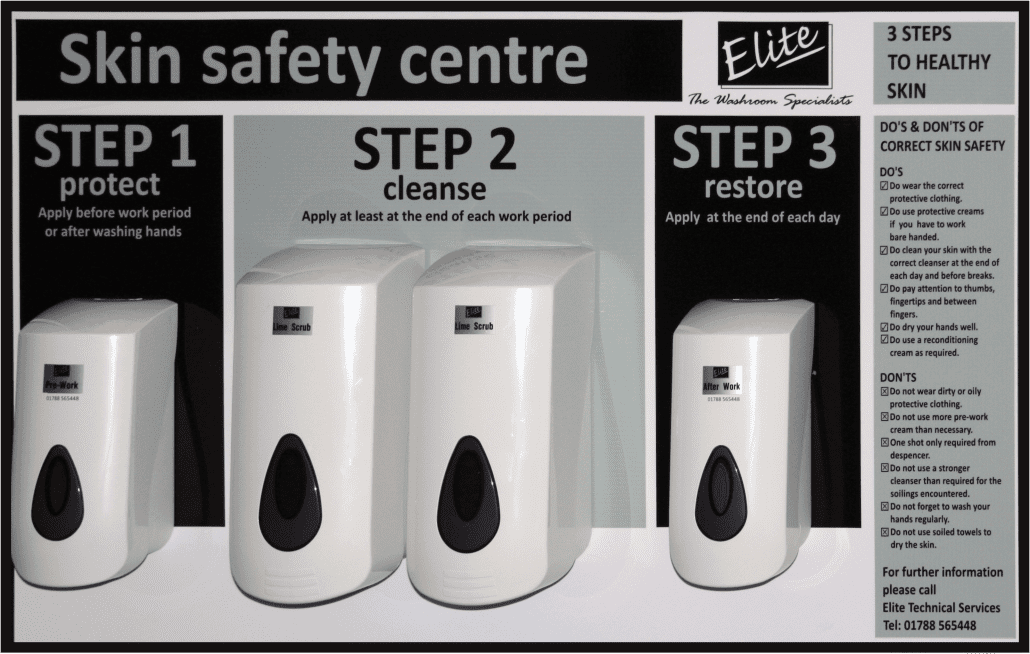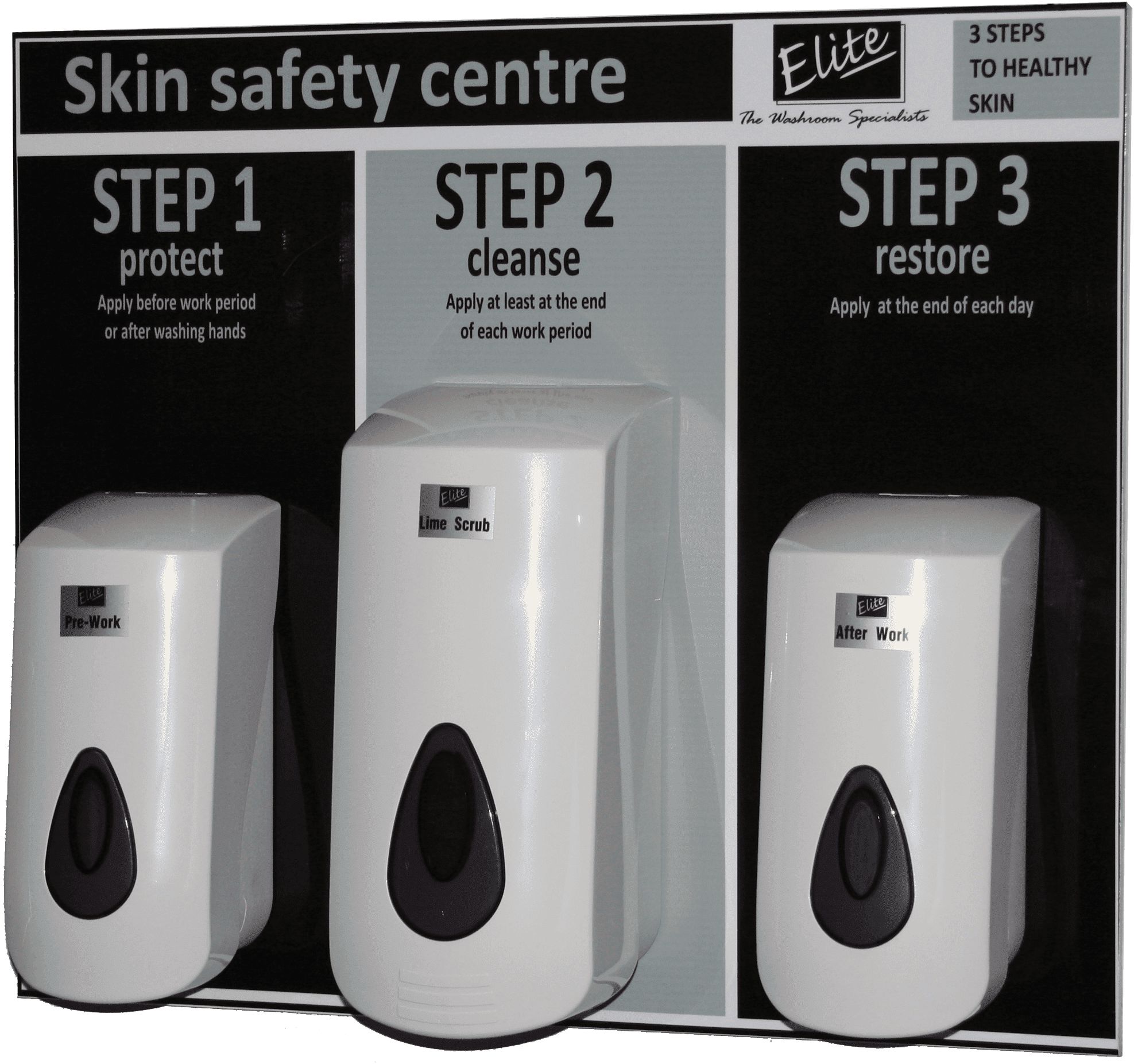 Configuarations
Standard 3 Dispenser Centre:
1x Pre-Work Protect
1x Heavy Duty Scrub or Soap
1x After-Work Restore
Size – 590mm x 510mm
Large 3 Dispenser Centre:
1x Pre-Work Protect
2x Heavy Duty Scrubs or Soaps
1x After-Work Restore
Size – 800mm x 570mm
Sanitex® Liquid Soap Dispenser
| Unit Dimensions | Soap Refill Options | Available Finishes |
| --- | --- | --- |
| 260mm (H) | Regular | White |
| 113mm (W) | Cosmetic | Silver |
| 116mm (D) | Anti-Bacterial | Satin Chrome |
| | Sanitising Gel* | Bright Chrome |