Hand Hygiene
Elite Washroom Services provides cost effective hand hygiene washroom solutions and we ensure that the appropriate products are always installed and serviced both to satisfy current legislation and to provide a cleaner, more welcoming environment for staff, customers and visitors alike.
As a company we strive to supply quality washroom products and a first class service to our customers at competitive prices, to this end Elite offers a comprehensive range of hand hygiene products.
Anti-Bacteriol Liquid, Luxury Foam Soap & Hand Sanitiser Dispensers
Elites wide range of hand washing soap dispensers and consumables provide every type of hand hygiene need, incorporating intelligent features to ensure ultimate hygiene while making servicing as fast and easy as possible.
A full range of hand hygiene consumables, available in a choice of vibrant finishes includes; regular soap lotions and economical foam soap, industrial abrasive hand cleanser, anti-bacterial soap and sanitizing hand gel plus our after work hand conditioning cream which completes the line-up.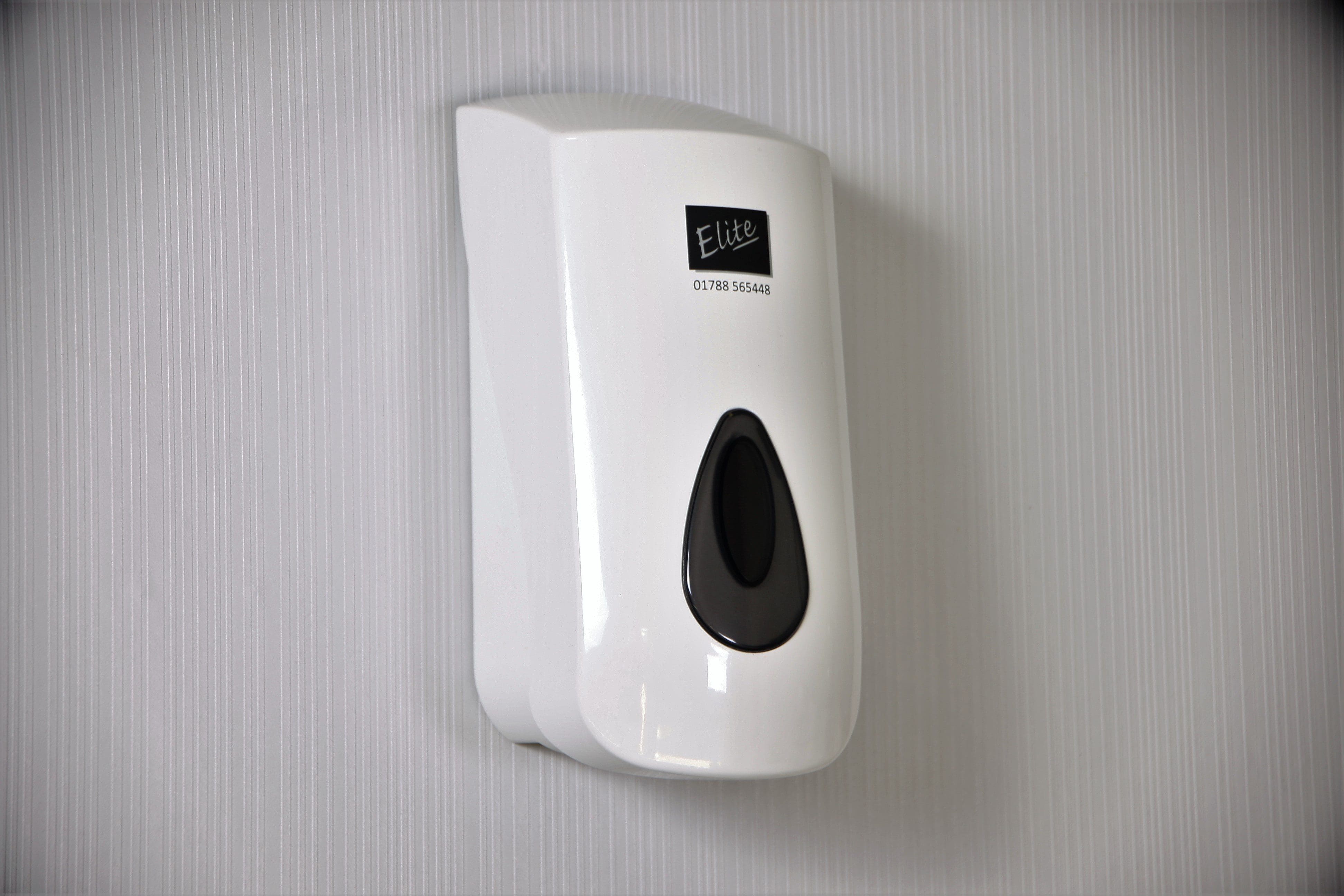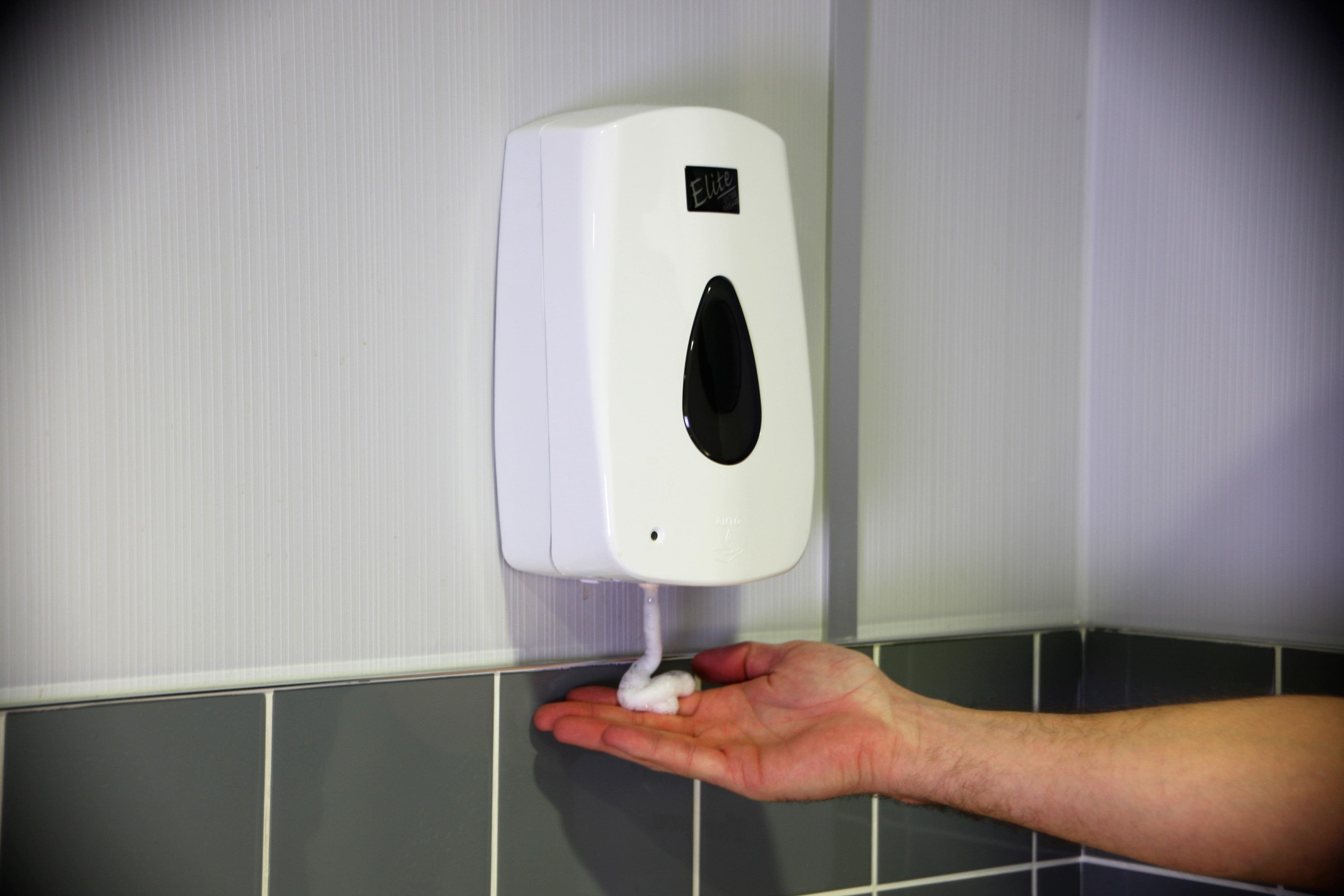 Auto Soap Dispenser
Our auto soap dispenser ensures that hand hygiene servicing by Elite Washroom Services is quick, simple and contamination free.
The wall mounted automatic dispenser can accept a choice of innovative liquid or foam soap re-fills which provide flexibility for all business & commercial washroom solutions without the need to change the entire dispenser.
Features include; highly durable material, non-drip pump mechanisms, angled top to prevent cigarette burn damage and a locking system to deter theft and guarantee content integrity.
Hand Drying Solutions
Elite supply & install a wide range of manual & automatic operated electric hand dryers to suit all industries.  With a choice of different models available in an assortment of colour finishes,  Elite are able to offer a hand dryer that will suit most hand hygiene washroom solutions.
If you're unsure of what hand dryer would best suit your companies needs, then you can contact our service department directly on 01788 247-999 where our friendly service technicians are on hand to help assist you with the correct type of hand dryer for your working environment.  We can also arrange a free site visit where we our sales representative can provide you with non obligatory demo of our hand dryer range.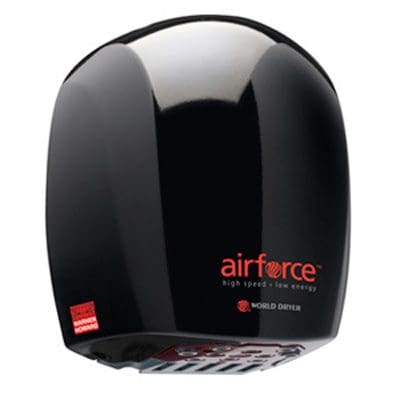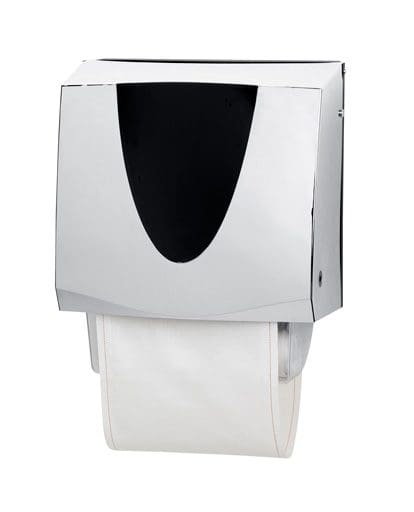 Linen Roller Hand Towel Dispenser
Elite's roller hand towel dispensers, while caring for the environment also help to prevent the spread of flu viruses and bacteria in your workplace, providing an environmentally friendly and hygienic yet cost effective alternative to paper towels.
Textile towels remove 10 times more micro organisms than hand paper towels, and by leaving up to 84% of bacteria on the towel which due to the roller mechanism is rolled up inside the cabinet, ensures that the clean and dirty portions of the towel are kept separate.
Industrial Skin Safety Centres
In demanding environments hands need particular attention.  The Elite hand care station provides a one-step solution to hand hygiene and care, incorporating all the steps necessary for appropriate hand hygiene in industrial or construction environments.
Each product is easy to apply using the simple touch dispensing mechanism.  The amount dispensed per push is limited, minimizing wastage and enhancing cost-effectiveness.  The dispensers are clearly labeled and placed in the right order for correct use.
In locations where less demanding hand care is required, you may prefer to use our standard soap or
hand sanitizer dispensers.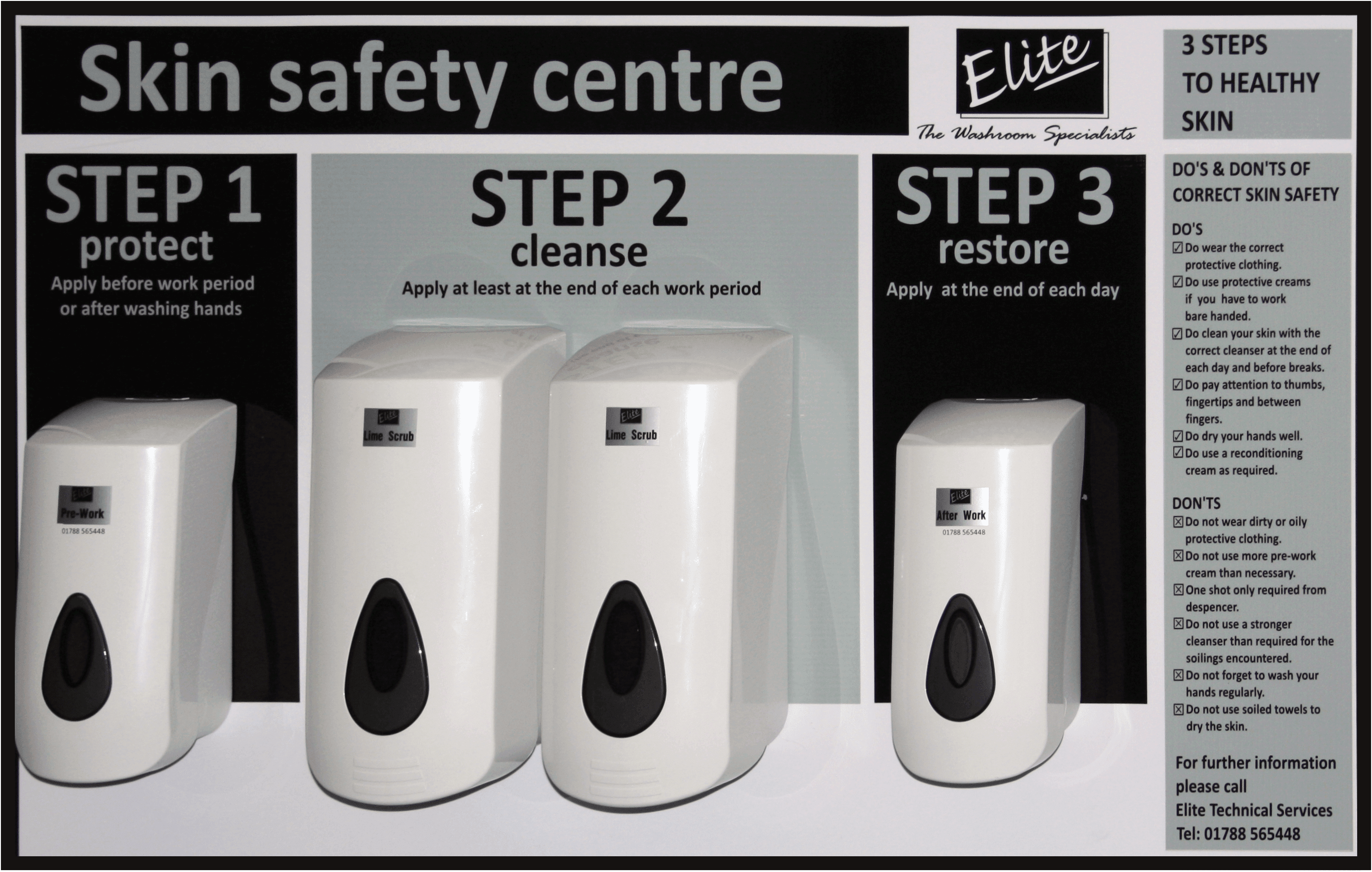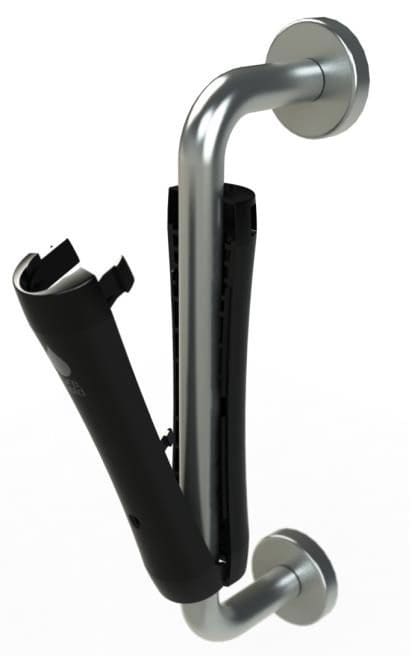 Door Handle & Push Plate Hygiene
Elites 'Steri-Hold' and 'Steri-Push' are an innovative door handle & push plate cover that effortlessly fixes onto your existing door handle/plate and helps prevent cross-contamination from one user to the next. 
It has an antibacterial coating that kills 99.9% of bacteria using silver ion technology and starts working immediately to kills any microbes deposited onto the surface by users.