Urinal & WC Treatment
These days, people have come to expect the same level of hygiene and cleanliness in public washrooms as they do in their own bathrooms at home.
But for any busy organisation, no matter how large or how small, operating pressures can often push washroom hygiene management way down the list of priorities. That's where Rugby based Elite Washroom Services come in, washroom hygiene systems and solutions are our business and whilst perhaps a low priority for you, it's our number one focus.
Elite provides an array of innovative products and solutions nationwide, which are available in a variety of sizes, colours and styles- including various designer ranges, to ensure that your washrooms are not only clean and hygienic, but attractive too. Our washroom hygiene systems include Quadrasan® WC and Urinal Flushing System, Safeseat® Toilet Seat Sanitizer and Sensaflush® Water Management System, all aesthetically designed to create a better environment and washroom experience for your visitors and staff.
Urinal & WC Santizer Dosing Systems
"Hygiene through continuous maintenance with customised programming giving total control"
Elites hygiene dosing system creates a clean and bacteria free environment throughout the entire system, not just below the waterline, reducing costs for your organisation as cleaning staff will save time because not just the toilets but the pipes and cisterns are kept clean too.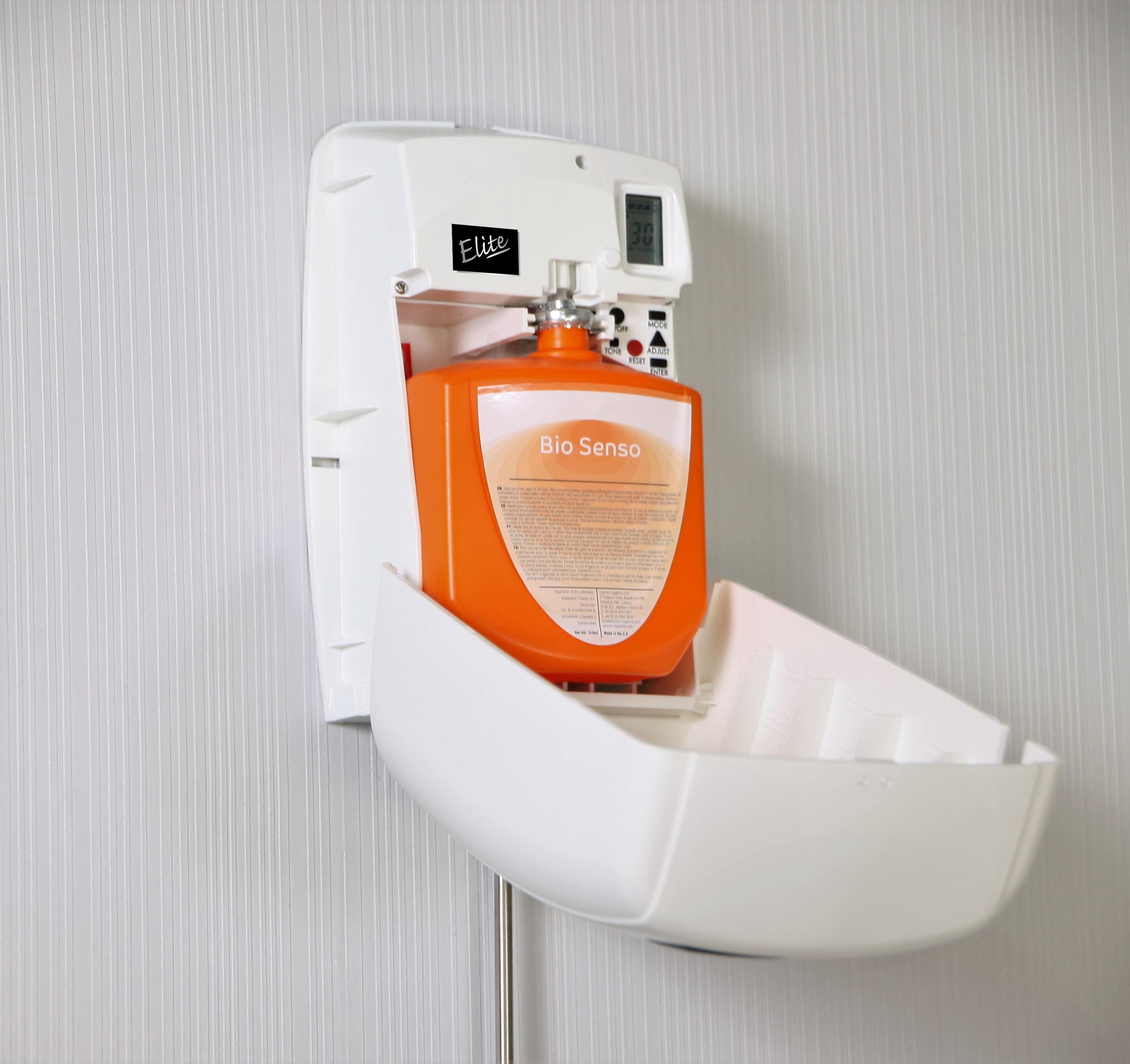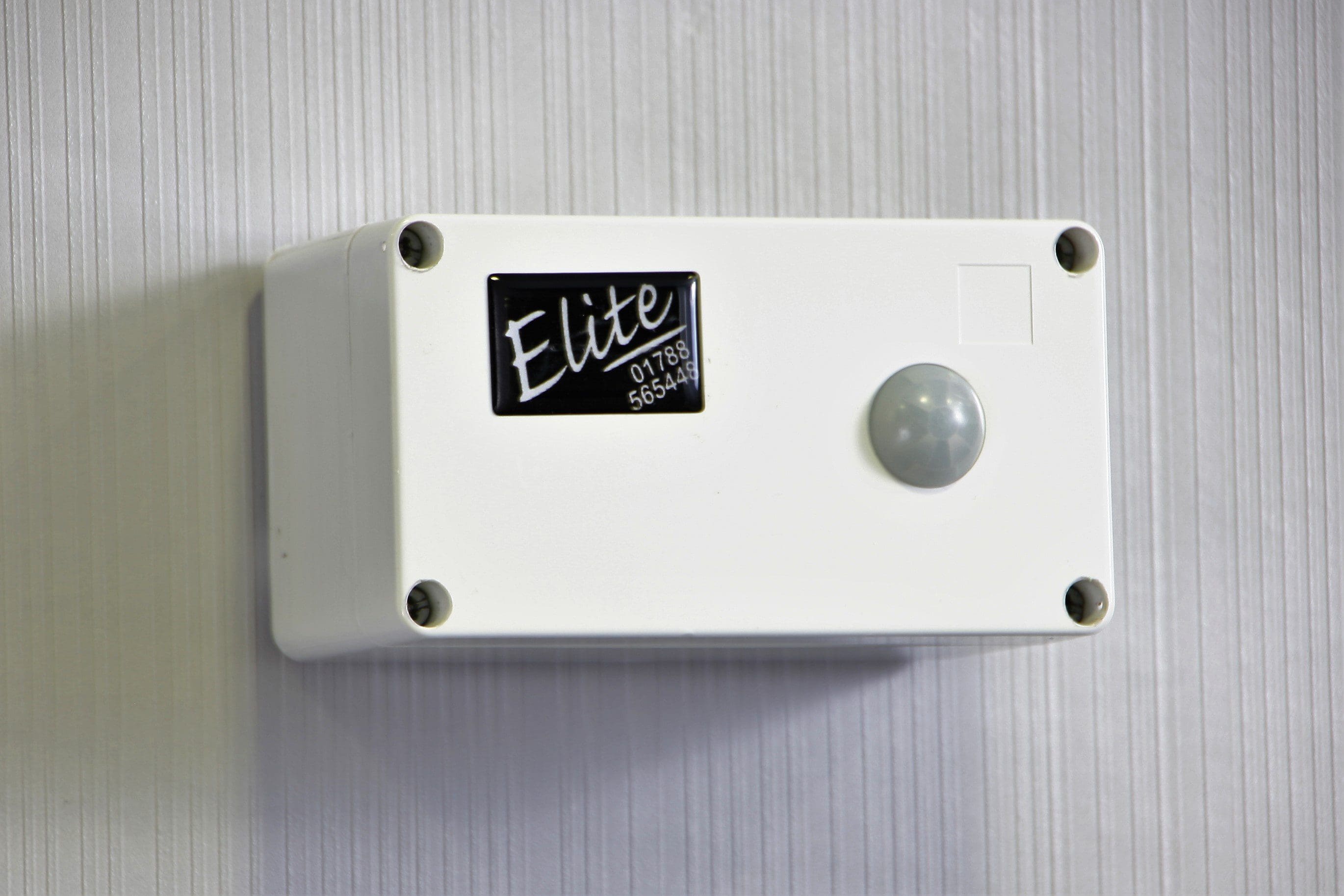 Sensaflush – Urinal Management & Water Saver Systems
"The programmable and highly versatile Sensaflush® water management system only flushes when movement is detected and flushing is required"
By using a water management system, your organisation can reduce washroom costs and also help the environment considerably just by minimising water consumption. Sensaflush is a urinal water management system designed to drastically reduce water consumption by up to 90% through eradicating unnecessary and expensive water usage.
E-Screen – Scented Urinal Screen & Debris Catcher
"Our hugely popular scented urinal E-Screens offer an effective means of keeping drains and urinals free flowing and smelling fresh."
It also combats odour control between washroom cleaning visits. E-Screen is VOC exempt and non-hazardous, which means it has no restrictions of where it can be used.  A pleasant fragrance is provided, keeping the urinal smelling fresh for up to 30 days.
E-Screen fits over your drain or urinal and acts as a net to catch debris such as chewing gum, cigarettes, paper and other refuse.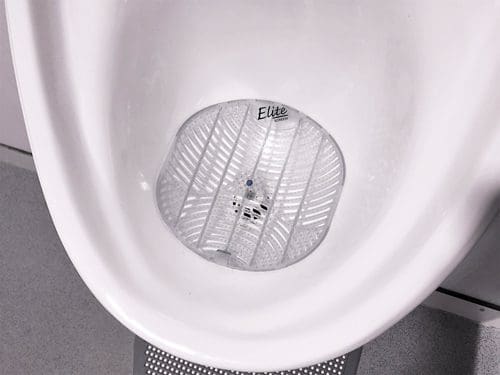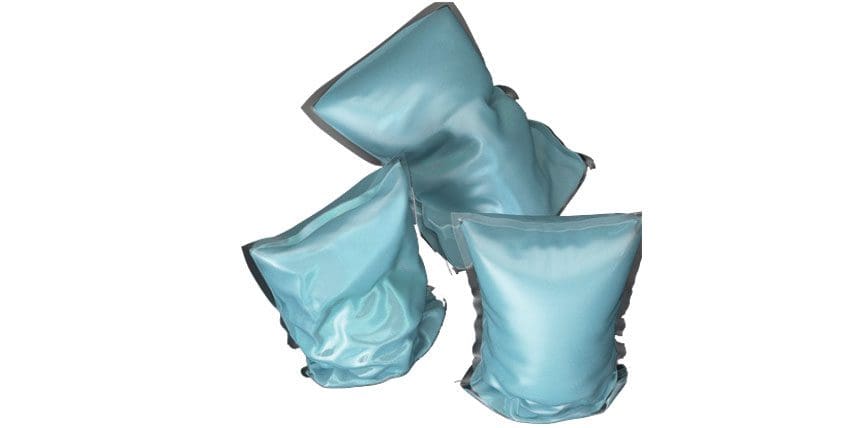 Elite Free Flow – A Biological Purge treatment for Urinal Traps & WC's
Our Free-Flow Purge sachets are designed to help unblock urinals, WC's and shower block cubicles by breaking down organic waste and releasing enzymes. You will see immediate improvements after our Purge treatment and your waste pipes will be free to flow…
Elites Purge treatment contains a biologically concentrated active powder formulation that is designed to deal with waste products. Using our specialist Purge sachet speeds up the degradation of paper, protein and waste products within the waste pipes.
It also helps to clear blockages in systems where there is slow drainage.
Safeseat – Toilet Seat Sanitizer Dispenser
"Installing the Safeseat toilet seat sanitizer is a positive demonstration of your commitment to your employees', visitors' and customers' welfare"
Of all the public and commercial washroom toilet fixtures or surfaces with which skin contact is made, the toilet seat is unquestionably the most heavily contaminated. Elite's Safeseat toilet seat sanitizer provides the individual with the opportunity to clean and sanitize the toilet seat before use.