The Elite-Eco Hand Dryer
Elites 'entry level' high speed automatic hand dryer.
Equipped to impress, the E-Eco has an array of features, even for a unit that was designed to fit into the lower price end of the hand dryer market.
The E-eco casing is high quality steel, with an 'intelligent heater system', that only activates when needed, meaning the user gets efficient hand drying 100% of the time, coupled with a very low noise level of under 75dB, there really isn't anything else that comes close when looking for an entry level hand dryer.
The E-Eco is also available in our Eco Owl finish to help encourage children to wash & dryer their hands, making it ideal for nurseries  and schools.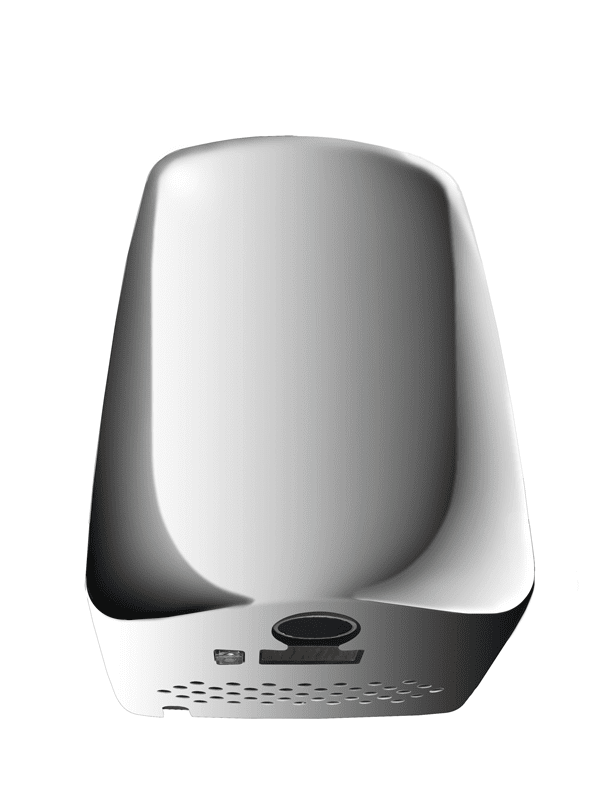 Features
12 – 15 seconds drying time
Low energy use – 500w
Automatic operation
Switchable heater
3 year warranty
Quality stainless steel construction
Low noise
Internal UV protection
Available in ceramic white, brush satin silver and polish chrome effect
Voltage 220/240v – / 50Hz
350w – 1600w
Net Weight 5.8kg (6kg Posted)
175 x 201 x 277mm
74dB – 78dB at 1m
Available in Ceramic or Stainless