Aircare Solutions
Elite Washroom Services provide a choice of aircare and air freshener products that are perfect not just for washrooms, but are versatile enough to use in, changing rooms, receptions and meeting rooms too.
The sense of smell plays a vital role in shaping people's first perceptions of your business. With our comprehensive selection of aircare products, which are fully serviced and customisable, we ensure that the primary response is a positive and favorable one.
By harnessing a careful blend of chemistry and physics, and then adding one of our many pleasant fragrances we create a pleasing environment that will be welcomed by all who use your washrooms or visit your offices, leaving a lasting impression on employees and visitors alike.
Elite Washrooms Aircare Solutions.
Elite takes washroom aircare solutions to the next level through our innovative range of automatic aircare systems, designed to neutralise unpleasant smells, control 'unavoidable' odours and deliver a fragrance that freshens and enhances the environment 24 hours a day. A choice of co-ordinated Automatic Air Fresheners and dispensers and Odour Neutralising Ozone Generators are available to combat unpleasant odours and keep your premises pleasantly fresh at all times.
Automatic Air Freshener Dispensers
"Freshness – through fragrance and technology"
The benefits that automatic air fresheners can provide include much more than just a nice smell. Elite's range of air freshener dispensers ensure that your washroom always smells fresh and clean by automatically delivering small bursts of fragrance at programmed intervals in order to keep malodours at bay.  With a choice of flexible programming options, our air fresheners are designed not only for washrooms but also make an ideal solution in areas such as offices, meeting rooms, care homes, hotels, reception areas, school classrooms or anywhere that a pleasant fragrance is desired.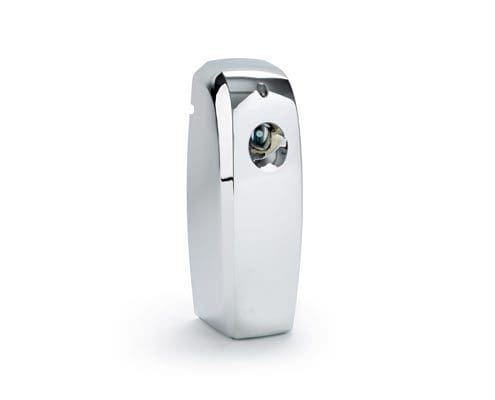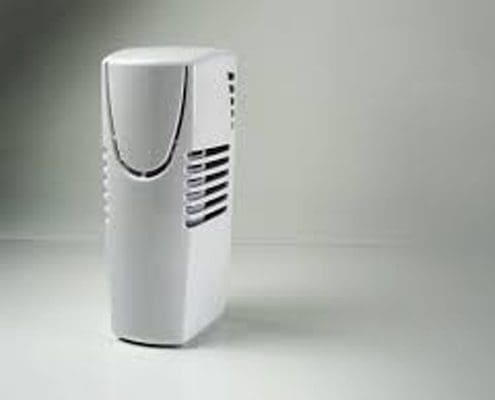 Environmentally friendly Air Fresheners
Our Eco-Air dispenser is an air freshener like no other. It provides up to 60 days fragrance in a completely environmentally friendly manner.
The versatile Eco-Air dispenser is an ideal odour control system for use within washrooms, hotels, care homes, gyms and anywhere a fragrance is required
NO LIQUIDS. NO LEAKS. | Our Eco-Air dispenser utilizes pioneering multi-phasing, sub-micron air freshener technology through a passive dispenser and solid fragrance cartridge, delivering consistent fragrance intensity.
NO BATTERIES. | Our Eco-Air dispenser is VOC exempt, completely free from any solvents, propellants and batteries – categorizing it as one of the safest and smartest air freshener's available.
It requires only natural airflow to work effectively with the option of an added fan unit for larger volume areas
Air Sterile Systems
"Harnessing nature's power, our Air-Sterilisation technology brings outdoor freshness indoors – They clean and rejuvenate the air we breathe and refresh the atmosphere"
An 'Air Sterile' generator cleans and rejuvenates the air we breathe, refreshing the atmosphere and bringing outdoor freshness indoors. Our "Air-Sterile' range will penetrate even the most inaccessible places, reduce bacterial growth on door handles/locks, taps, sinks and surrounding surfaces and also destroy bacteria, viruses and pollen eliminating unpleasant malodours.
Elite's ozone generator systems are an ideal odour neutraliser for areas such as catering kitchens, hospitals, care homes, doctor's surgeries, veterinary clinics, washrooms, offices, toilet areas, hotels, reception areas, etc.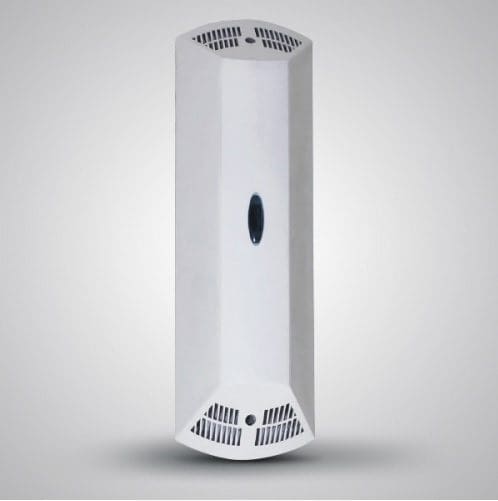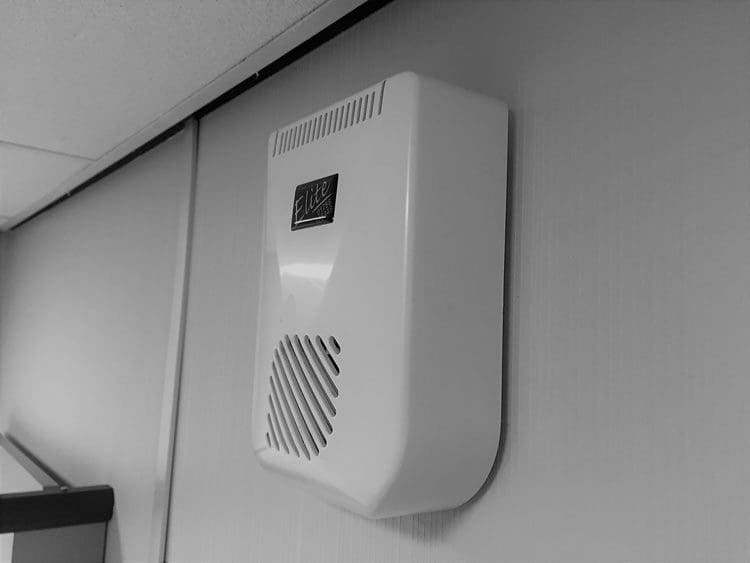 Ozone Generators & Odour Neutralisers
"Harnessing nature's power, bringing outdoor freshness indoors – Our Airmaid ozone generators clean and rejuvenate the air we breathe and refreshes the atmosphere
How does the 'AirMaid' ozone generator work? In nature ozone is produced naturally by the action of high energy discharges in lightening acting upon oxygen in the atmosphere. The AirMaid recreates this natural process and the ozone produced destroys harmful micro-organisms with which it comes into contact and breaks down malodour compounds neutralizing the unpleasant smells they produce. Because ozone is a gas it penetrates even the most inaccessible places while leaving no chemical residue; all 'unused' ozone reverts to oxygen within a short time.
Urinal Air fresheners & Toilet Deodorisers
Our range of Urinal & WC treatment solutions help to eliminate any unpleasant odours arising from your washrooms, leaving them clean and smelling fresh…
From our popular 'E-Screen' scented urinal screens that offer an effective mean of keeping drains and urinals free flowing from debris such as chewing gum, cigarettes, paper and other refuse.
To our scented 'E-sense' urinal & toilet sanitizing systems that combat and neutralise the build-up of bacteria and malodours which often accumulate with urinals and toilet WC's.
Or our 'E-Purge' urinal sachets that are designed to help unblock urinals and shower block cubicles by breaking down uric acid and organic matter within the waste pipes that often leads to unpleasant odours within the washroom.
Whatever the odour…Elite are confident to have your washroom solution