Installed & Serviced By Our Professionally Trained Service Team
Our eco friendly hand dryers are as kind to the environment as they are to your hands…  
Elite offer the best in-class hand drying technology with supreme energy saving performance. For added security all of our electrical hand dryers are professionally fitted by our certified installation team that are City & Guilds trained and fully NICEIC compliant.
The Elite-Eco Hand Dryer
Elites 'entry level' high speed automatic hand dryer.
Equipped to impress, the E-Eco has an array of features, even for a unit that was designed to fit into the lower price end of the hand dryer market.
The E-eco casing is high quality steel, with an 'intelligent heater system', that only activates when needed, meaning the user gets efficient hand drying 100% of the time, coupled with a very low noise level of under 75dB, there really isn't anything else that comes close when looking for an entry level hand dryer.
The E-Eco is also available in our Eco Owl finish to help encourage children to wash & dryer their hands, making it ideal for nurseries  and schools.
12 – 15 seconds drying time
Low energy use – 500w
Automatic operation
Switchable heater
3 year warranty
Quality stainless steel construction
Low noise
Internal UV protection
Available in ceramic white, brush satin silver and polish chrome effect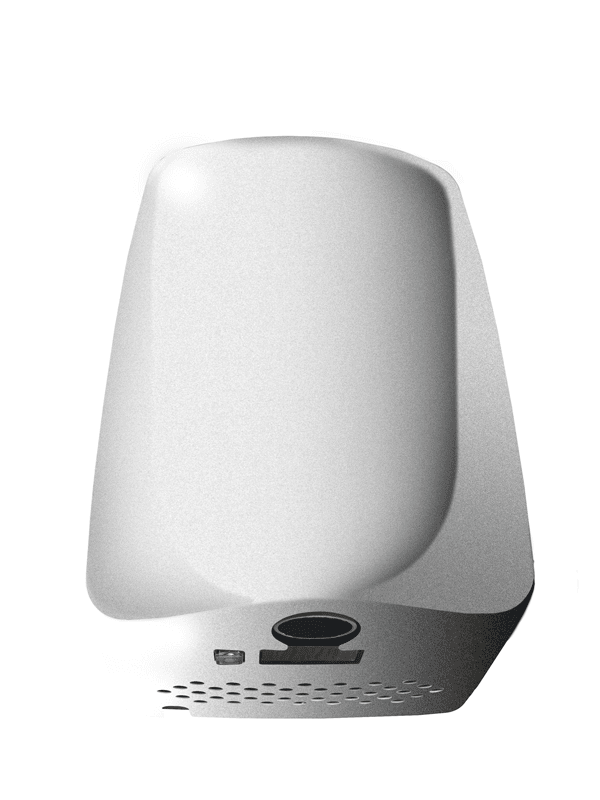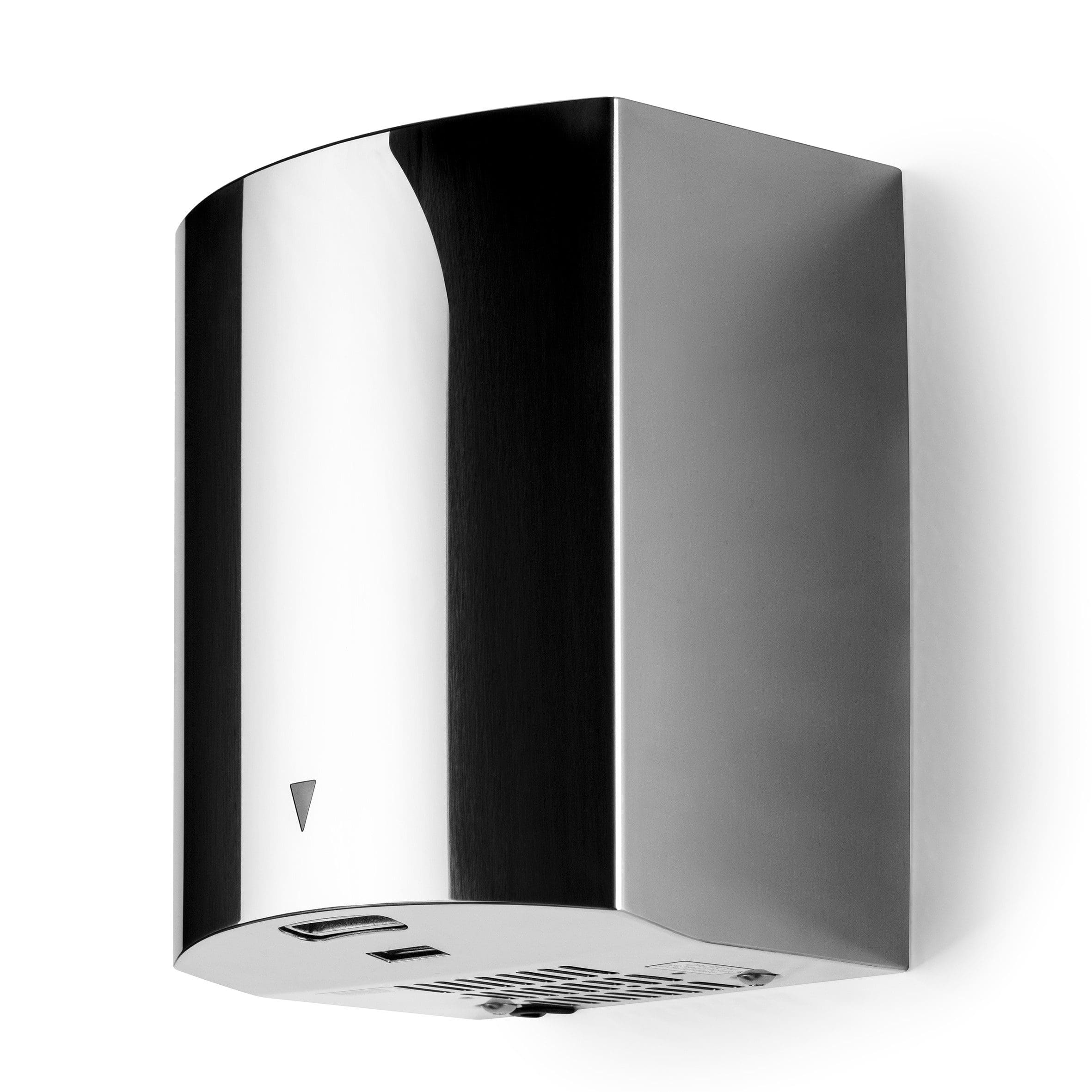 The E-Force High-Speed Hand Dryer
Since its introduction in 2015 our premium E-Force hand dryer has taken the market by storm.
The E-Force hand dryer is one of the fastest and most economical hand dryers on the market using just 1/6th of the energy used by conventional hand dryers.  With a switchable heater function and choice of motor speed configurations, this hand dryer is extremely environmentally friendly and costs up to 95% less than paper towels to operate.
When compared to conventional warm air dryers, the E-Force can cost up to 80% less to run and can help to drastically reduce your energy bill costs.
Available in three finishes, there is little within the hand dryer industry that can compete with the E-Force.  With its ability to sit comfortably in any environment, any sector and run on just 350 watts, this is one of the best hand dryers available on the market.
10-12 seconds drying time
Powerful Operation
Low energy use
Blue LED guide light for hand range
Automatic Operation
Variable noise adjustment
Variable power adjustment
Heater disabled option
High quality steel construction
Airforce
Since its introduction our Air-force hand dryer has remained to be one of our best sellers within the market place.
Containing no heating element, the Air-Force dryer instead works by using air friction to create warm air.  It does this by using patent-applied technology to force the cold air through 11 small nozzles at high speed to create friction and warm the air.  This means the Air-force marries a fast drying time with a very low power output of just 1.1kW.  This power out-put is one of the lowest within hand dryer industry.
Air-force also features a Steri-Touch antibacterial surface protection on the cover of the white and black units, and on the air outlets of the chrome versions
Steri-Touch antibacterial protection to help prevent the spread of bacteria, killing 99.99% of germs including MRSA and Ecoli
Very fast dry time
Automatic 'no touch' operation
Lightweight – just 3.2kg
Available in white, polished chrome, brushed chrome & black finishes
Replaceable, washable air filters reduces fluff and debris entering the motor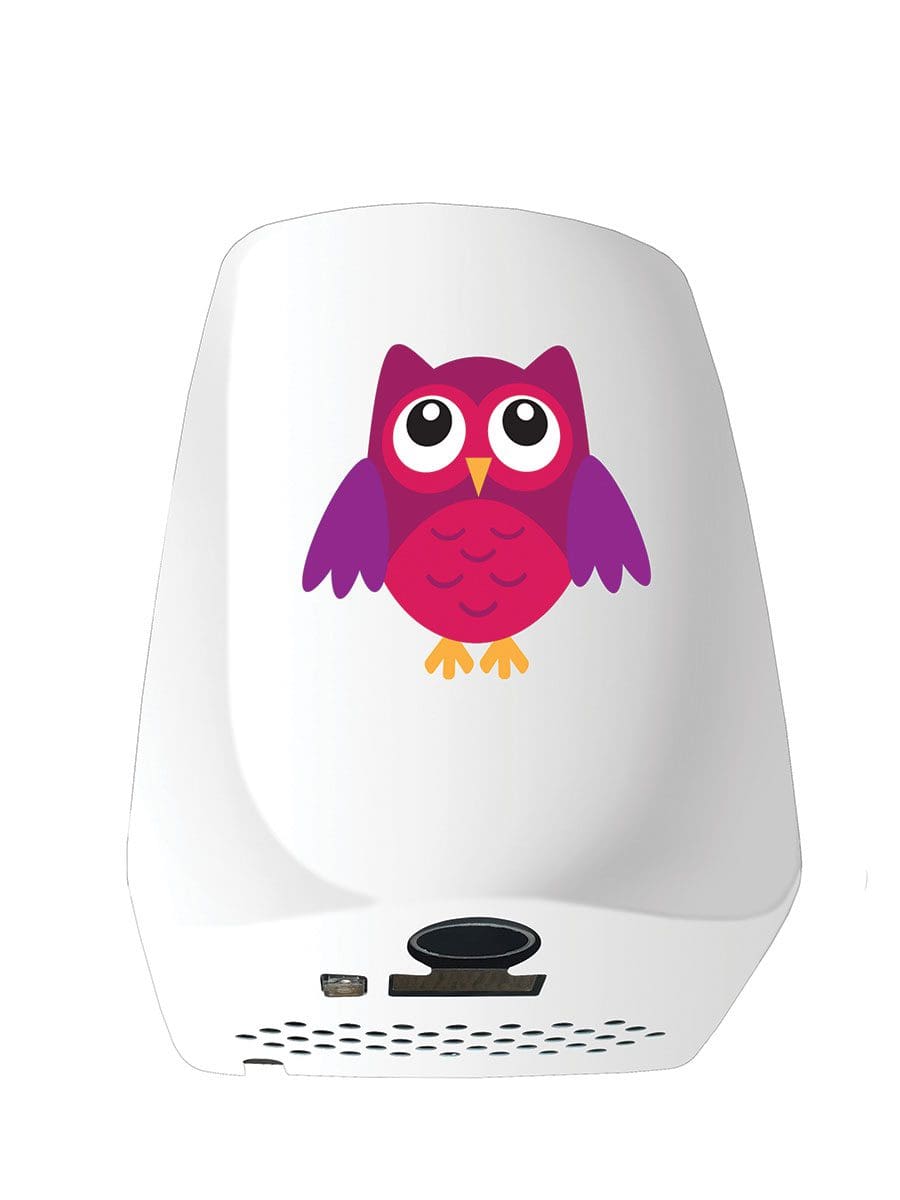 Linen Roller Hand Towel Dispensers
Elite's roller hand towel dispensers, while caring for the environment also help to prevent the spread of flu viruses and bacteria in your workplace, providing an environmentally friendly and hygienic yet cost effective alternative to paper towels.
Textile towels remove 10 times more micro organisms than hand paper towels, and by leaving up to 84% of bacteria on the towel which due to the roller mechanism is rolled up inside the cabinet, ensures that the clean and dirty portions of the towel are kept separate.
Roller Towel Laundry Services
We at Elite are recognised as being one of the UK's leading linen towel experts and we hold a strong advantage over other washroom service providers.
We wash & service all your towels in our own industrial launderette for specialist treatment. Our laundering process is technologically advanced as well as being environmentally conscious.