Design, Supply & Servicing of Floor Mats
Elite entrance door mats – helping to keep your floors cleaner and safer!
Commercial door mats for the entrance to your building. When you walk into a building, up to 7g of dirt can be carried in, just on the soles of your shoes, this amount dramatically increases in wet weather. Effective entrance barrier matting systems are therefore essential to remove foot borne dirt and help to stop it being carried through your building.
Elite provides fully serviced entrance mats and matting, nationwide, offering a complete range that provide protection for your staff, customers and visitors through anti-slip or anti-fatigue properties in a choice of 3 standard colours and various sizes, the most popular being 5' x 3', 6' x 4' and 10' x 3'.
Coarse nylon fibres combined with traditional solution-dyed fibres create excellent scraping and wiping action for maximum soil reduction. The 100% Nitrile Rubber backing is chemical, grease and oil resistant and resists cracking and curling in all types of weather.
Entrance Logo Mats
Entrance door mats are your buildings first line of defence to help prevent dirt & moisture being walked in and damaging your interior flooring, and with first impressions of your organisation starting at the entrance, the presentation and cleanliness of your reception area says a lot about your company.
Create visual impact and promote your corporate brand image by using Elite's personalized range of customized mats with logo designs, available in a choice of 33 colours of any bespoke shape or size.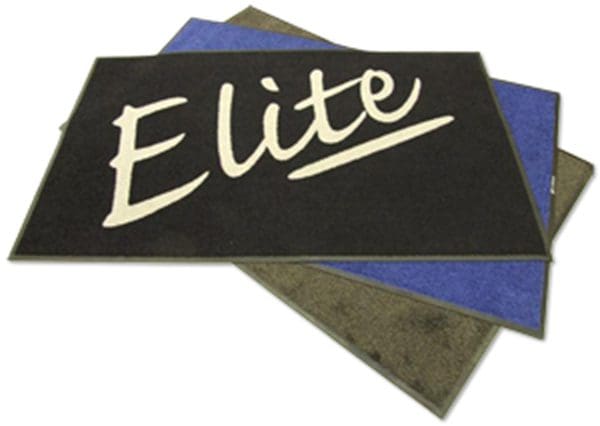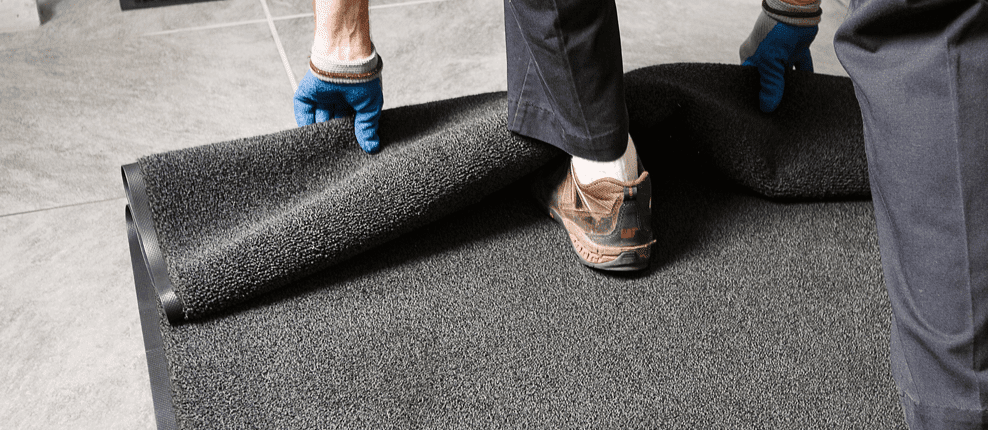 Elite Entrance Mat Servicing
Regular servicing from Elite ensures your entrance door mats and logo mats are always clean and working efficiently.
All our serviced loose lay mats are provided with our "Lift and Lay" service, which means your mats are regularly removed for specialist laundering and immediately replaced with fresh ones, so your floors are never left without protection
Entrance Mats Benefits
Entrance mats can be beneficial in many areas around the workplace…
Reception entrances to protect from foot borne dirt
In front of drink vending machines and water dispensers to protect from spills, stains and slipping hazards
In front of reception desks to present a corporate image with a logo mat
In corridors between dusty warehouses and offices