Nappy Vending Machine
"Freshness – through fragrance and technology"
Using a washroom shouldn't be an unpleasant experience for the user, but often because of strong odours it can be. The benefits that automatic air fresheners can provide include much more than just a nice smell. Elite's Airoma® air freshener dispenser ensures that your washroom always smells fresh and clean by automatically delivering small bursts of fragrance at programmed intervals in order to keep malodours at bay. The Airoma® air sanitizer is designed not just for washrooms but is also ideal for use in areas such as offices, meeting rooms, care homes, hotels, reception areas, school classrooms or anywhere that a pleasant fragrance is desired.
The Airoma® patented I.P.E. air care system provides flexible programming options allowing fragrance delivery and odour control to be harmonised to location conditions. The I.P.E. facility enables programmable fragrance intensity, by allowing users to program up to 3 periods per day of enhanced fragrance delivery to suit location requirements so higher fragrance levels can be selected at known busy periods. A countdown clock indicates time until next spray and confirms operation of unit.
Elite also offer Nappy Bins and Nappy Disposal Bin Services
Nappy Vending Machines
Elite's nappy vending machine is great for shopping malls, leisure centres and communal washrooms.
Being away from home, sometimes the only nappy changing options available for mums & dads on the go are the solutions provided by your washroom services so our nappy vending machine is the ideal quick solution.
The Nappy Vend is available in a choice of finishes: Stainless Steel, Designer Grey or White
Dimensions are: H 1000mm, W 360mm, D 230mm.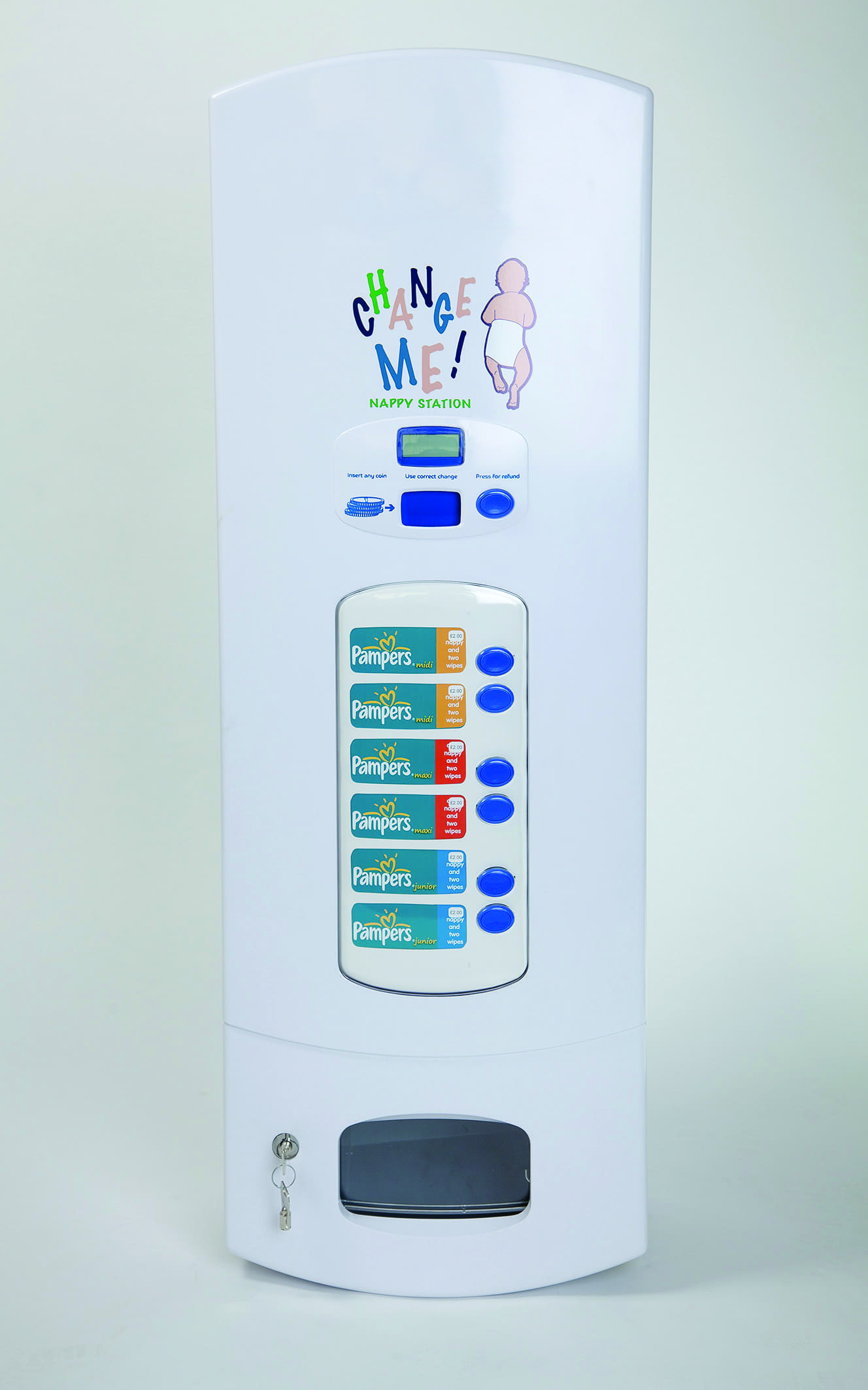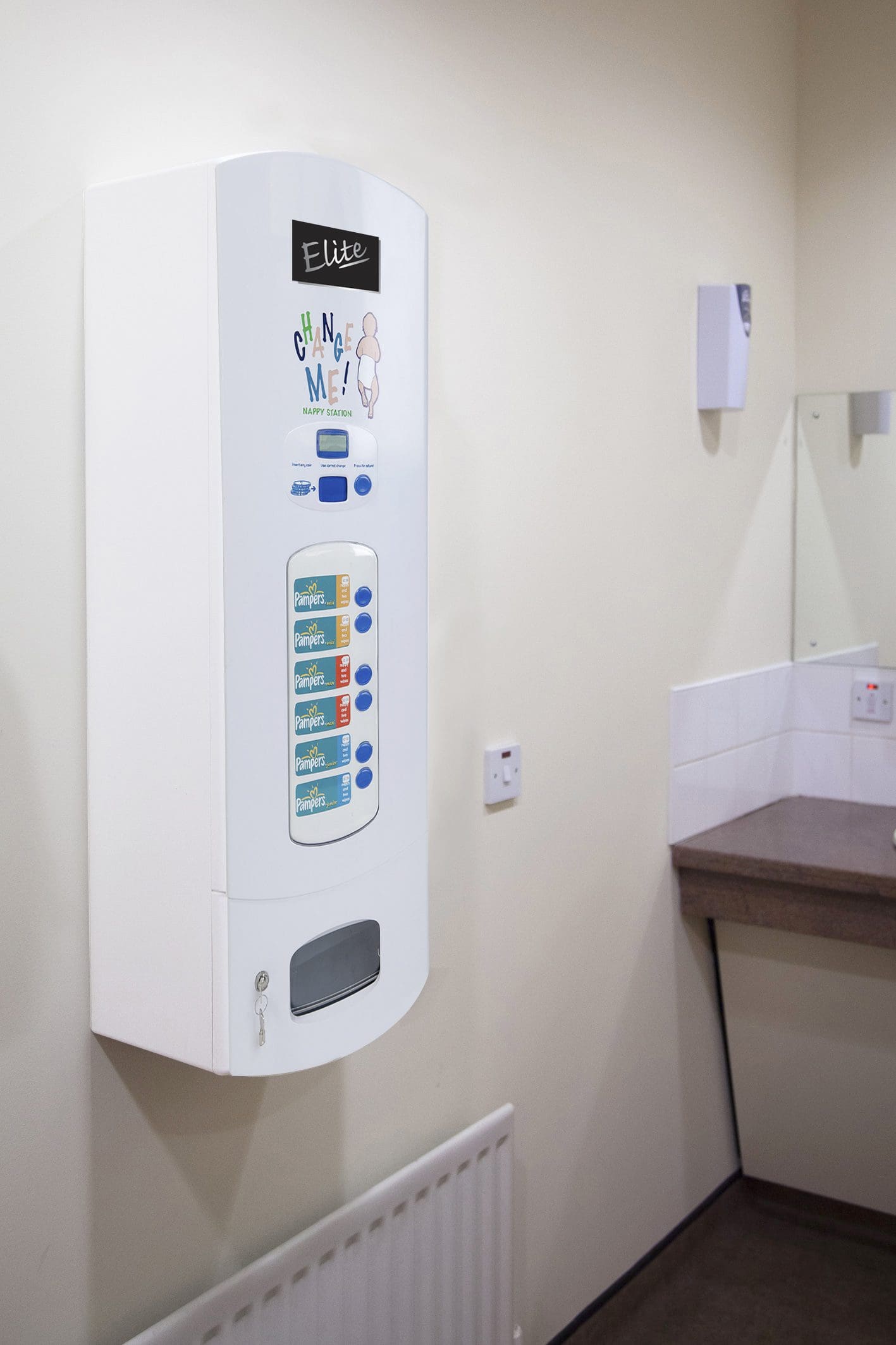 Nappy Vend Key Features
Up to 10 branded product choices (3 Huggies Options)
Secure electronic operation
Easy price, coin & product change
Self-contained – no mains wiring
Long life battery power
Accepts up to 12 different coins
Automatic coin return
Out of stock indicator