Sensaflush – Urinal Water Management & Water Saver
"The programmable and highly versatile Sensaflush water management system only flushes when movement is detected and flushing is required"
By using a water management system, your organisation can reduce washroom costs and also help the environment considerably just by minimising water consumption.
Sensaflush is a urinal water saver system designed to drastically reduce water consumption by up to 90% through eradicating unnecessary and expensive water usage. Sensaflush incorporates a P.I.R detector to monitor the zone adjacent to the urinals which is only sensitive to movement in that area, so people using other washroom facilities will not trigger the urinal flushing system.
Consequently, the water management system differentiates between "active" and "idle" periods and is matched to use, rather than timing, therefore greatly reducing water consumption while still maintaining good hygiene.
Sensaflush Features & Benefit
Can save up to 90% of your usual water consumption
Environmentally friendly
Unique LCD status monitoring
Ozone friendly
Very cost effective
No expensive servicing required
Detects movement from up to 15 metres away
Dimensions: 120mm (h) x 60mm (w) x 42mm (d)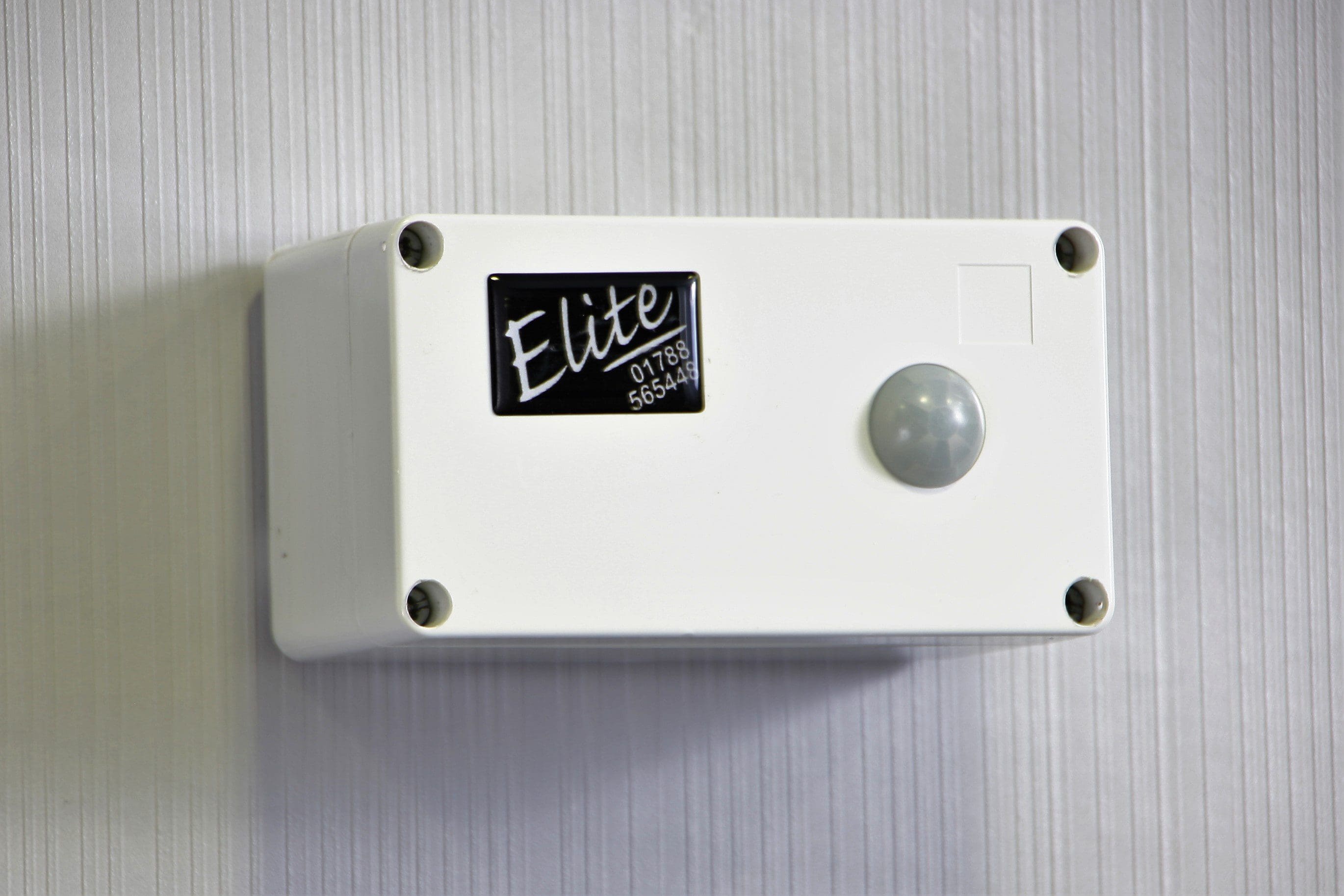 | | Unmanaged Urinal | Urinal with Sensaflush |
| --- | --- | --- |
| Flushes Per Hour* | 4 | 2 |
| Hours Per Day | 24 | 8 |
| Days Per Week | 7 | 5 |
| Weeks Per Year | 52 | 52 |
| Litres Per Year** | 524,160 | 65,520 |
| Cost Per Year*** | £597.54 | £74.69 |
* Can be further reduced when setting up Sensaflush®
** Based on a standard sized 15 litre water tank
*** Based on average UK water cost of £1.14 per m3
Sensaflush® delivers an estimated annual cost saving of over £500 per year. On average, unmanaged washroom urinal systems will flush 4 times an hour 24/7, whereas when using the Sensaflush® water management system the urinal will only flush twice per hour and only when needed, resulting in no unnecessary water consumption during unused periods and holidays. The system can also be used in conjunction with Elite's Quadrasan® WC and Urinal Hygiene Flushing System, to keep urinals free from stains, reduce uric scale and lime scale build up in urinal pipe work.