E-Force Premium Hand Dryer
Since its introduction in 2015 the E-Force ultra quick hand dryer has taken the market by storm.
The E-Force hand dryer is one of the fastest and most economical hand dryers on the market using just 1/6th of the energy used by conventional hand dryers.  With a switchable heater function and choice of motor speed configurations, this hand dryer is extremely environmentally friendly and costs up to 95% less than paper towels to operate.
When compared to conventional warm air dryers, the E-Force can cost up to 80% less to run and can help to drastically reduce your energy bill costs.
Available in three finishes, there is little within the hand dryer industry that can compete with the E-Force.  With its ability to sit comfortably in any environment, any sector and run on just 350 watts, this is one of the best hand dryers available on the market.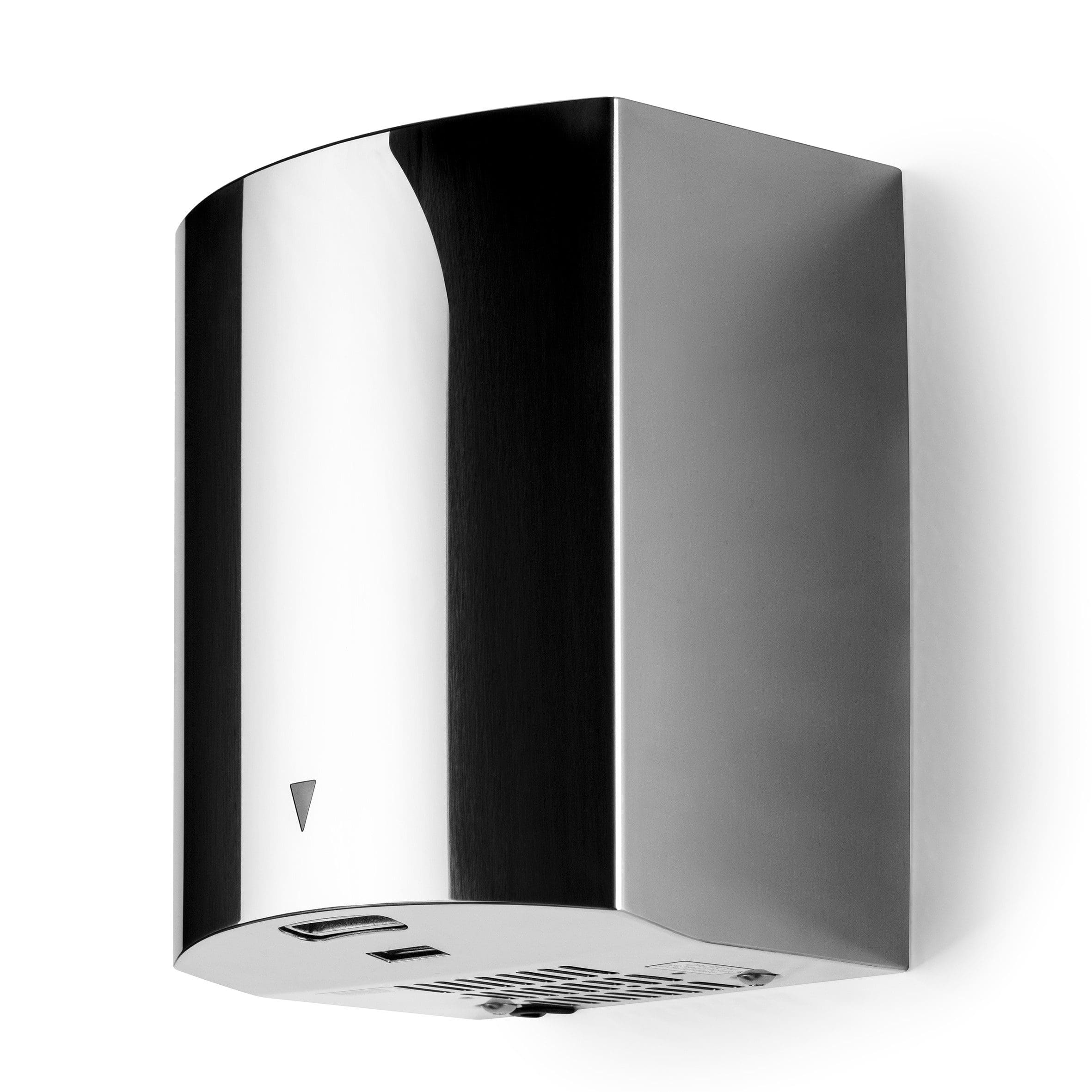 Features
Available in White, Stainless & Chrome finish
10-12 seconds drying time
Powerful Operation
Low energy use
Automatic Operation
Blue LED guide light for hand range
Variable noise adjustment
Variable power adjustment
Heater disabled option
High quality steel construction
Voltage 220/240v – / 50Hz
350w – 1600w
Net Weight 5.8kg (6kg Posted)
175 x 201 x 277mm
74dB – 78dB at 1m
Available in Ceramic or Stainless